NM sheriff killed in rollover crash
Sheriff Steve Ackerman is survived by his wife and children
Duty Death: Steve Ackerman - [Lea County, New Mexico]
End of Service: 01/18/2017
---
By Lucinda Holt
Lubbock Avalanche-Journal
LEA COUNTY, N.M. — Lea County Sheriff Steve Ackerman died in a single-vehicle crash near Encino in Central New Mexico on Tuesday night.
On Wednesday morning, the Lea County Sheriff's Office released a statement regarding his death: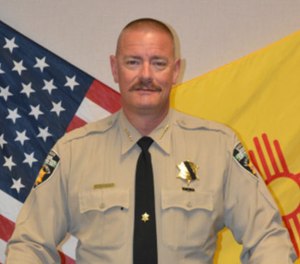 "We would like everyone to keep the Ackerman family in your prayers during their time of mourning."
New Mexico State Police is completing the investigation in which Ackerman was pronounced dead at the scene. No other passengers were in the vehicle, according to a social media statement by the Hobbs News-Sun.
Information on the Lea County website shows Ackerman was elected in 2014 and began serving his term on Jan. 1, 2015. His biography shows he had been with the department since 1991.
No further information was released.
___
(c)2017 the Lubbock Avalanche-Journal
McClatchy-Tribune News Service