Pa. officer succumbs to on-duty crash injuries
Officer Dale Provins was involved in a head-on crash on June 3
Duty Death: Dale Provins - [Jefferson Hills, Pennsylvania]
End of Service: 06/13/2020
---
By Michael DiVittorio
The Tribune-Review
JEFFERSON HILLS, Pennsylvania — A Jefferson Hills officer injured in a violent crash earlier this month has died.
Police Chief Gene Roach said Officer Dale Provins succumbed to his injuries Saturday.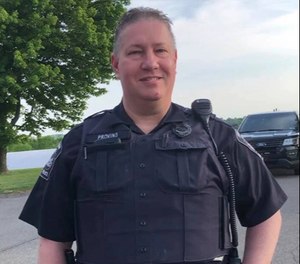 Provins was severely injured during an on-duty collision June 3 along the 200 block of Old Clairton Road.
Police responded to the area around 8:15 a.m. for reports of a rollover crash.
A preliminary investigation shows the police officer was driving northbound, and the other vehicle southbound. Officials said the head-on crash occurred in the northbound lane.
The crash resulted in both drivers, who were driving alone, to become trapped in the wreckage for a time.
Roach said Provins was a beloved member of the department and a 15-year veteran.
"The Jefferson Hills Police Department mourns the loss of Officer Provins," the chief said. "Dale's colleagues in the department and in the borough admired him, his sense of humor and kindness. Losing one of our own is extremely difficult. Our condolences go out to Dale's family and friends; we share in their grief."
The South Hills Area Council of Governments crash team continues to investigate the crash.
McClatchy-Tribune News Service