Texas deputy fatally shot serving warrant
Sgt. Adam Sowders entered a rural residence with a team of officers and was shot; suspects in custody
Duty Death: Adam Sowders - [Burleson County , Texas]
End of Service: 12/19/2013
---
Associated Press
CALDWELL, Texas — A sheriff's deputy was killed Thursday after gunfire erupted while he was serving a warrant at a home in Central Texas, authorities said.
Sgt. Adam Sowders was part of a team of officers entering a rural residence east of the town of Somerville to serve a warrant, according to Trooper Jimmy Morgan of the Texas Department of Public Safety. He was shot as the team entered just before 6 a.m. and later died of his injuries.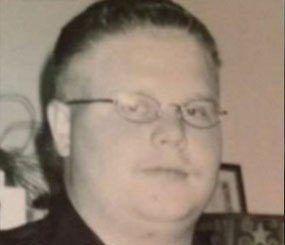 Burleson County Sheriff's Office spokeswoman Christine Labertew said suspects were in custody, but she would not identify them or say how many were arrested. She declined to describe the warrant the officers were serving.
"Nobody else was hurt," Labertew said.
Labertew says the shooting occurred in south Burleson County, about 100 miles northwest of Houston.
According to the Texas Commission on Law Enforcement, Sowders had been a Burleson sheriff's deputy for seven years and had previously served as a police officer in Somerville.
Sowders graduated from Somerville High School in 2001. School district superintendent Charles Camarillo recalled Sowders Thursday as a friendly, professional officer who was well-known in their small town. A handful of the district's current teachers went to school with Sowders.
Josephine Reese had Sowders in her biology class when he was a sophomore. Reese said Thursday that she wasn't surprised to see him pursue a law enforcement career.
"He's the kind of person that was for what's right and wanting others to do the right thing," she said.
Reese remembered Sowders more than a decade later for his reserved, attentive nature.
"I never saw him in a stressful situation where he couldn't handle things," Reese said. "It was a wonderful student to have in class, because you never had to stay on him about anything."
The sheriff's office said it would release more details at a 2 p.m. news conference. The Texas Rangers and the Texas Highway Patrol are investigating.
Copyright 2013 The Associated Press