10 officer safety strategies from Destination Zero
Affordable and easy to implement strategies that help maximize officer safety at minimal agency expense
---
By Robyn Small
The Destination Zero Program began in late 2014 to identify agencies conducting unique and innovative programs aimed to reduce line of duty deaths and injuries while increasing officer safety and wellness.
The program is a collaboration between the National Law Enforcement Officers Memorial Fund, the U.S. Department of Justice's Bureau of Justice Assistance (BJA) and BJA's VALOR officer safety initiative.
Each year, Destination Zero's National Officer Safety and Officer Wellness Awards highlight agency-level achievements in the areas of officer safety and wellness in four categories, and winners are acknowledged during Police Week ceremonies in Washington, DC.
To submit your agency's program for this year's awards, log onto Destinationzero.org and click on the "Submit your Program" icon in the upper right corner of the home page. Submissions are due by December 31, 2020.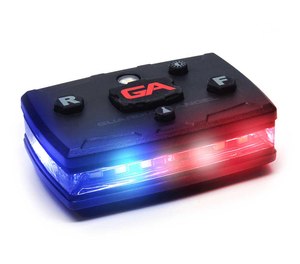 What follows is a list of affordable and easy to implement strategies submitted by agencies that help maximize officer safety at minimal agency expense.
1. Provide your patrol officers with a shoulder magnet light and emergency strobe to make the good guys readily visible in the darkness. The light feature also allows officers to keep their hands free for greater safety. 
2. Provide radio earpieces to all of your patrol officers. This allows them to hear warrant returns without alerting a suspect they have stopped. It also reduces missed transmissions and missed calls for service.  
3. Move the metal seat belt clip in your transport cars from the middle of the rear seat to the outside by the door. This prevents officers from having to reach over a suspect to connect the seatbelt.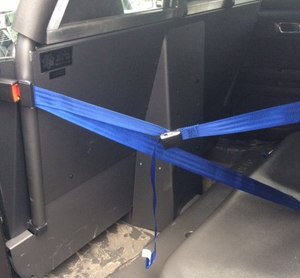 4. For center console-mounted radio and light control panels, add a small round magnetic mount for the radio mic. This allows officers to keep eyes on the road as they let the mic go near the disc and the magnet grabs it out of the officer's hand.
5. Provide officers the "Daily Seven," a list of exercises designed to limber officers up and prepare for patrol duties.
6. Install small, yet bright, magnetic or adhesive reflectors on the inside of the driver's side and passenger side of every patrol vehicle. This will provide greater visibility and let drivers see the open door at night or in low-light conditions. 
7. Provide a "Back Brochure" guide to all officers, which shows how to best position the car seat for optimum back support and avoid poor posture that leads to lower back problems.  
8. Use cost-effective, smartphone wellness apps, such as the CORDICO app to provide officers a one-touch resource for mental health support. Many apps contain fitness programs, as well as resources for mental  health and other important services for officers and their  families.
9. Provide every officer with a "Tactical Lunch Bag," which is a list of healthy foods an officer can pack each day before going on patrol to help them make better nutritional choices.
10. Some agencies have recognized the debilitating effects of poor sleep and the chronic problem of sleep deprivation in law enforcement. It has been shown that a 26-minute nap can restore you to a better state of alertness and cognitive ability. Agencies should implement a restorative sleep policy that allows officers who have worked double shifts, or been in court all day, to go to a quiet room and sleep to improve their performance and safety.  
For more information on these and other successful programs, visit the Destination Zero website and register for the free virtual Destination Zero conference on November 10.
---
About the author
Robyn Small is the senior director of marketing and media relations for the National Law Enforcement Memorial and Museum.