Man claims he attacked deputy, EMT due to PTSD, fighting Russians
The 25-year-old man claimed to have PTSD due to fighting in Uzbekistan
---
By Police1 Staff
PORTLAND, Ore. — A man attacked a deputy and an EMT because he allegedly thought they were Russians, according to court documents.
KATU reported that Gregory Ward Bass, Jr., 25, was confronted by a deputy outside Humans Solution Family Center after he was forcibly removed from the shelter. The officer said Bass kicked him and refused to cooperate.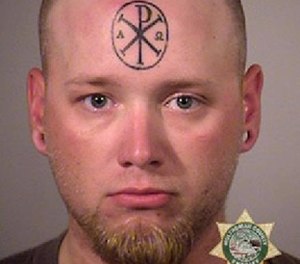 Shortly after, Bass was being transported when he allegedly unbuckled his seat belt and repeatedly punched an EMT in the face. Court documents said he also attacked the deputy who was riding in the ambulance, who used a TASER to subdue him.
Bass claims the attacks were due to PTSD. He said he's suffered from the disorder ever since "fighting he did in Uzbekistan against the Russians."
Neither the police officer nor EMT suffered serious injuries.
It is unknown if Bass was actually in the military or if he was stationed in Uzbekistan.