Man convicted of killing Ga. cop to be executed this month
Gregory Paul Lawler fatally shot Atlanta Officer John Sowa and critically injured Officer Patricia Cocciolone during a 1997 house call
---
By Kate Brumback 
Associated Press
ATLANTA — A Georgia death row inmate convicted of killing an Atlanta police officer in 1997 is scheduled to be executed later this month.
Gregory Paul Lawler, 63, is scheduled to be put to death at 7 p.m. on Oct. 19 at the state prison in Jackson, Attorney General Sam Olens said in statement Wednesday. Lawler was convicted of murder in the shooting death of Atlanta police Officer John Sowa.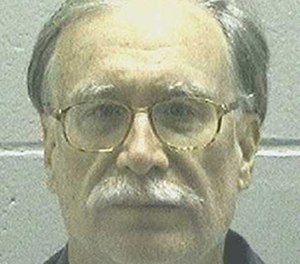 Authorities say Lawler also critically injured Officer Patricia Cocciolone.
Sowa and Cocciolone were trying to bring Lawler's intoxicated girlfriend home after he left her in a parking lot following an argument, prosecutors said. The officers escorted her up the front walk of the town house and knocked on the door.
Lawler opened the door and yelled at the officers to get away from the door. Once his girlfriend was inside, he tried to shut the door on them. Sowa put his hand up to keep the door from shutting and said they just wanted to make sure the girlfriend lived there and that she would be safe.
Lawler had placed an AR-15 rifle next to the door when he saw the officers arrive, and he grabbed it and fired at them as they ran away, prosecutors said. Lawler fired 15 times and used bullets that can penetrate body armor.
Cocciolone sent a radio distress call and when other officers arrived they found Sowa lying hear the sidewalk and Cocciolone on the ground in the front yard. Both officers' pistols were still in their holsters.
The responding officers got Lawler's girlfriend out of the apartment and had a six-hour standoff with Lawler before a negotiator persuaded him to surrender.
Cocciolone was seriously injured, suffering gunshot wounds to her head, arm, pelvis and torso and had to undergo extensive physical therapy. Despite the fact that she was still relearning to read and write, she was the prosecution's star witness at Lawler's trial in 2000.
If carried out, Lawler's execution would be the seventh in Georgia this year and the most in a calendar year in the state since the death penalty was reinstated nationwide in 1976. Georgia executed five inmates last year and in 1987.
Copyright 2016 The Associated Press. All rights reserved.