Police: Security guard fatally stabbed at Va. mall, suspect at large
Police said a mall security guard has died after being stabbed by a suspected shoplifter who fled the scene
---
Associated Press
WOODBRIDGE, Va. — Police say a security guard at a northern Virginia mall has died after being stabbed by a suspected shoplifter who fled the scene.
Prince William County Police said in a statement that officers responded to the Potomac Mills Mall in Woodbridge around 2:30 p.m. Saturday after a stabbing was reported.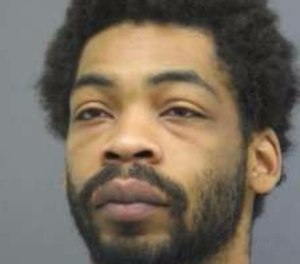 WUSA-TV reports that 44-year-old Larry Donnell Drumgole was taken to a hospital, where he died. The other employee wasn't hurt.
Police say the suspect, 35-year-old Jamel Carlos Kingsbury, was seen shoplifting inside a Burlington Coat Factory and two loss-prevention employees confronted him. A struggle ensued, and one of the guards was stabbed.
Officers searched the area but couldn't find Kingsbury.
An investigation is ongoing.
Efforts to reach the company for comment were not immediately successful.