Starbucks worker charged after 'bragging' about spitting in cop's coffee, police chief says
Police Chief Joseph Madden said the business cooperated and the incident didn't involve other workers
---
Jeff Goldman
NJ Advance Media Group, Edison, N.J.
PARK RIDGE, N.J. — A 21-year-old employee of a Starbucks in Park Ridge admitted he spit in the drinks of police officers, authorities said.
Kevin A. Trejo was "arrogant enough to be bragging about it," which is what led police to question him, Chief Joseph Madden said by phone Tuesday.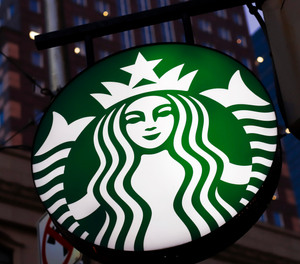 Madden called Trejo's actions "very disturbing" after police on Monday charged the Westwood man with subjecting a law enforcement officer to contact with a bodily fluid, tampering with a cup of coffee knowing it was ordered by an officer and creating a hazardous condition.
Madden said the business cooperated and that the incident didn't involve other workers.
"Every time I think we as society hit bottom, there is a new incident," state Policemen Benevolent Association president Patrick Colligan said in a statement. "Officers risk their lives daily, it shouldn't be while getting coffee."
A woman who identified herself as a shift supervisor at the coffee shop declined to comment when reached by phone and referred questions to Starbucks corporate office. A Starbucks spokesman didn't immediately respond to a request for additional information.
Trejo was fired, according to DailyVoice.com.
©2020 NJ Advance Media Group, Edison, N.J.
McClatchy-Tribune News Service