Survival mindset: Fake it 'til you make it?
Let's do a little thinking about what sometimes passes for a survival mindset
---
I know I'm going to get letters on this one. Nasty letters. Letters that say I don't know what I'm talking about because I'm:
A. An administrator
B. Not a big city cop
C. Just an academic out of touch with reality
D. Old
E. Not a true warrior
F. Etc, what-have-you, and so on
Misunderstood, Misapplied and Misdirected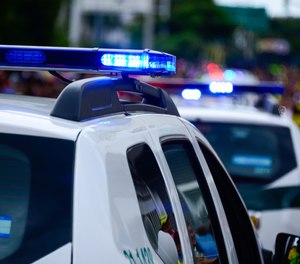 What I'm about to say may burst your bubble and make you so ticked off you can't even finish reading the article. I'm going to meddle with our collective and perhaps necessary cultural mythology. I'll be branded a heretic to the religion of officer survival because I'm going to rail against cheap thinking that replaces reality in the minds of many of our police officers today. And I'll even throw in a Bible verse to make the atheists and agnostics think I'm narrow-minded and exclusive. All ready on the firing line?
The survival mindset is overrated.
Hold your fire. Maybe what I mean is that survival mindset is misunderstood, misapplied and misdirected.
Let's do a little thinking about what sometimes passes for a survival mindset.
Are you overweight, out of shape, and full of junk food? Then you don't have a survival mindset, you have a good luck charm. Your positive attitude isn't going to push more oxygen through that extra few miles of blood vessels you've got weaving through your fat cells. If you had a genuine survival mindset you'd go for a walk every once in a while and stop popping buttons off your shirt.
Is your personal life a mess? Then you don't have a survival mindset, you have paranoia and control issues. Your so-called will to survive is limited to not getting killed on any given day. A genuine survival mindset comes with a lot of reality checks and life balance.
"For as he thinketh in his heart, so is he," says Proverbs 23:7.
How can you be a survivor in one area of your life and not all? Real confidence applies to every facet of your life, not just your swagger in uniform.
Are you as ready to sacrifice your life for a heroic cause as you are to survive combat? If not, then you have a strong sense of self-preservation, not a survival mindset. If you are quick to criticize officers who have died in the line of duty by spouting off that they just didn't have a survival mindset that's usually a sign that you're whistling in the dark in denial about the realities of dynamic lethal encounters that you just can't process. A deep survival mindset accepts death as a reality that does not deter what you have to do.
Do you approach your duties casually because you can handle anything that comes up? Overconfidence is not a survival mindset. It's just cocky and stupid. Are you afraid of what other officers will think if you ask for a back-up? Do you rush in to prove you're not afraid of anything? That's posturing for your buddies, not solid police work.
Do you ignore the advice of senior officers or cops from other agencies because you think you have the best, newest training? The survival mindset wastes no information. It seeks out small nuggets and puts together bits and pieces from every person, every trainer, every offender, and even people you don't like. The officer who thinks they have arrived at their peak of knowledge and proficiency is not survival minded, but small-minded. The true warrior is a humble learner.
Do you make light of death, tragedy and sorrow, and see emotion as a weakness? Then you've got a light-weight coping skill, not a tough survival mindset. Survival deals with reality and processes in a slow, mature way. Survival does mean suppressing your emotions appropriately – not ignoring them in yourself or others.
I recognize that I haven't given a good definition of what a survival mindset is – just a few examples of what it isn't. My goal is to start a discussion about whether we are really training today's officers in that attitude, or merely brainwashing them to think that mindset trumps discipline and training.
It does not.
Bravado, posturing, boasting, pretending and ignoring our fears are useful tools. Sometimes we do have to fake it until we make it. But as a lifestyle, they are poor substitutes for a survival mindset that will rise to any occasion, yields to learning, and balances the will to live with the will to live well, and with the courage to die. 
Originally published 09/06/2012, this article has been updated.