Officer who arrested Gates gets standing ovation at police convention
---
Associated Press
LONG BEACH, Calif. — The police sergeant who sparked a national debate on race relations when he arrested a Harvard University professor in his home received a standing ovation Monday from thousands of police officers at a Fraternal Order of Police convention.
More than 3,000 officers cheered Cambridge, Mass., police Sgt. James Crowley when he briefly spoke to kick off the five-day meeting. Dozens left their seats to take snapshots of him on the podium at the Long Beach Convention Center.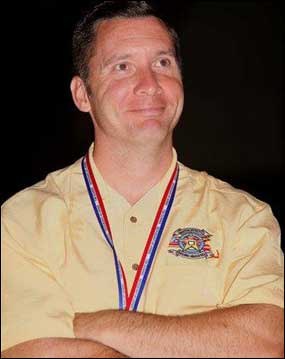 "The past month has been very difficult for my family, my friends and my colleagues back in Cambridge, and it's no exaggeration to say that it wouldn't be as easy for me to handle this without the support from the Fraternal Order of Police ... and the support that the men and women who do this job have given me," Crowley said. "Thank you very much."
He declined to comment further after leaving the stage.
Crowley, who is white, arrested Henry Louis Gates Jr. at Gates' home July 16.
The officer was first to respond to the home the renowned black scholar rents from Harvard University, after a woman reported seeing two men trying to force open the front door. Gates said he had to shove the door open because it was jammed.
He was charged with disorderly conduct after police said he yelled at Crowley, accused him of racial bias and refused to calm down after Crowley demanded Gates show him identification. The charge was later dropped, but Gates demanded an apology and called the incident racial profiling.
Crowley has said he followed protocol and responded to Gates' "tumultuous behavior" appropriately.
President Barack Obama further inflamed the debate when said at a nationally televised news conference that Crowley had "acted stupidly." Obama later invited Gates and Crowley to the White House for a beer to bring all three men together.