Uber driver returns stolen purse after cop sends selfie
The officer sent a text with a selfie confirming he was a cop in order to get a stolen purse back
---
By Police1 Staff
SEATTLE — A woman who left her purse in an Uber and claimed the driver was demanding money received the help of a cop — through a selfie. 
Officer Eric Michl told Q13 Fox that a woman reported she left her purse, wallet and ID in an Uber and the driver was demanding money in exchange for its return. She was set to fly home the next day.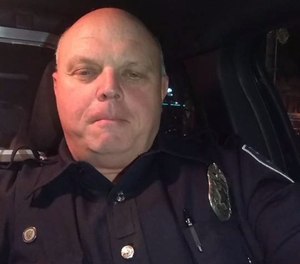 Michl left a voicemail for the driver. He sent a follow-up text stating he was an officer and would arrest and impound the driver's vehicle if he didn't return the woman's belongings, the news station reported. He accompanied the text with a selfie, just to prove he was an actual officer. 
The driver quickly returned the woman's belongings and claimed he had been busy driving other passengers.