Photo of the Week: Sand, sweat and salt
Police recruits in Virginia take to the beach for an early morning PT session
---
This week's photo comes from Matthew Burnham of the Norfolk Police Department in Norfolk, Virginia.
In the photo, a Norfolk PD recruit class works through an early morning PT session at the beach. This session focused on teamwork and included a three-mile run, an injured officer evacuation scenario, and various exercises involving the water and sand.
"Recruit Class 111 learned of the importance of teamwork as they still have 24 weeks of hard training ahead of them," Burnham said. "It was tough, it was wet, it was sandy, it was worth it."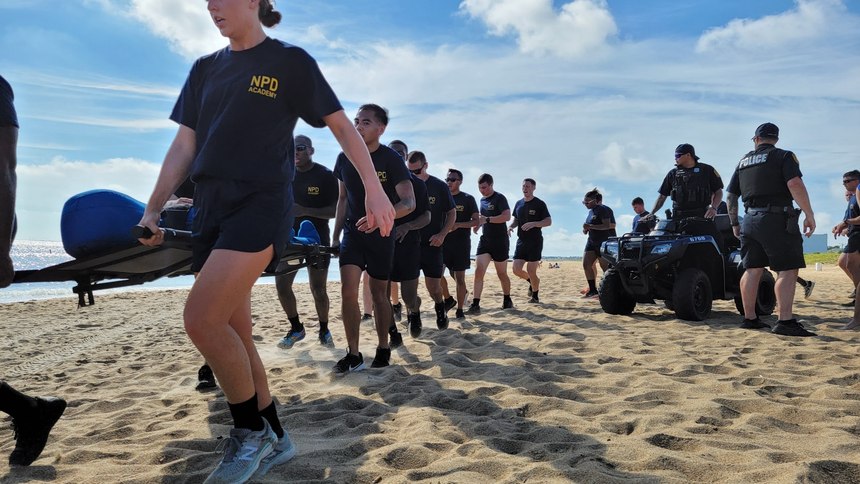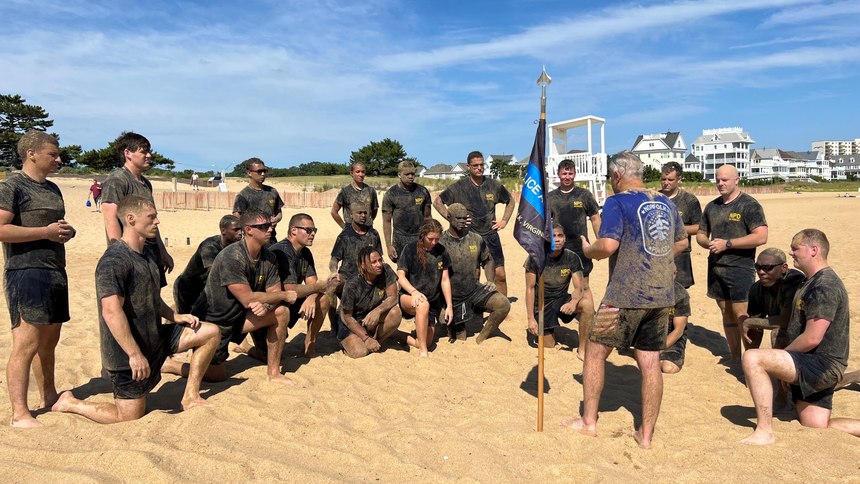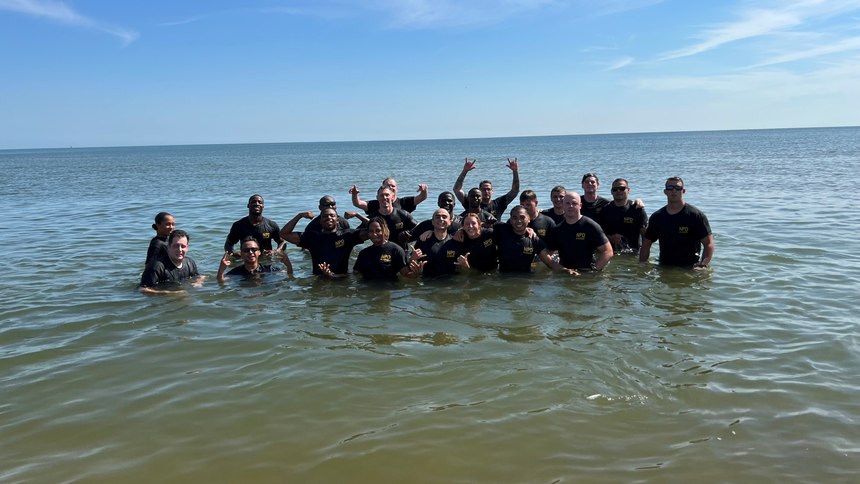 Calling all police photographers! Police1 needs pictures of you in action or training. Submit a photo – it could be selected as our Photo of the Week. Be sure to include your name, department information and some background information on the photo.