Hundreds of LEOs sign flags for LA deputies shot in ambush
Agencies across Utah and Nevada contributed to thin blue line flags that will be delivered to the wounded deputies
---
By Suzie Ziegler 
ST. GEORGE, Utah — Hundreds of law enforcement officers across Utah and Nevada have signed two thin blue line flags bound for California. The flags are a gift for the two Los Angeles County sheriff's deputies who were shot and wounded in an ambush last week. 
According to St. George News, the flags have journeyed throughout Utah this week collecting signatures. The project was organized by a non-profit, Blue Line Unites Everyone (BLUE), that was started a couple months earlier.
Morgan County Sheriff's Deputy Trent Lindstrom, who is associated with BLUE, said the idea came together as a collective effort to honor the two deputies.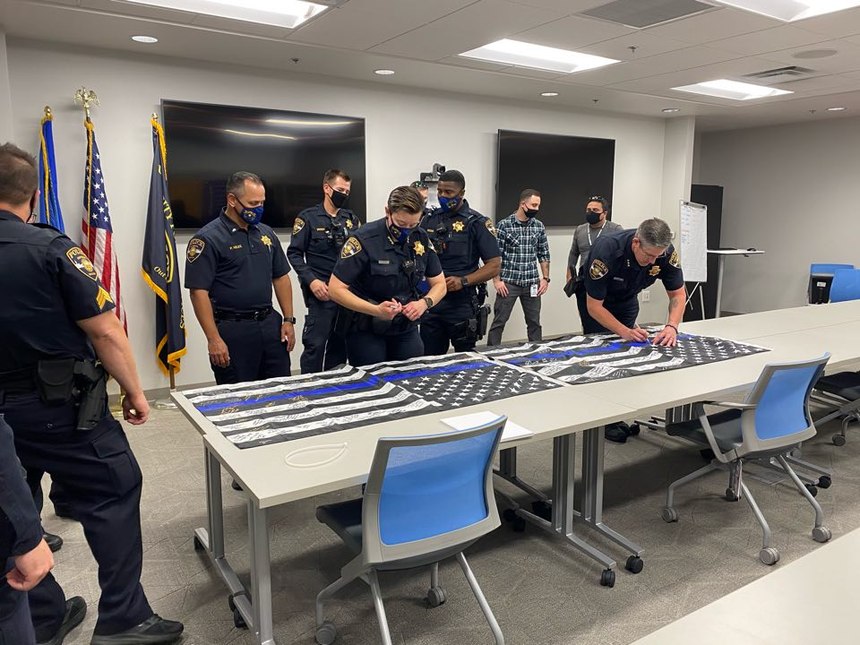 "We are family and are here to protect and support each other," Lindstrom told St. George News. 
On Thursday, dozens of officers stood in line at the Washington County Sheriff's Office to sign the flags. The agency also provided patches and coins to be included in the delivery to deputies. 
Chief Deputy Nate Brooksby said many agencies were represented in the signing, and that their communities have also been supportive.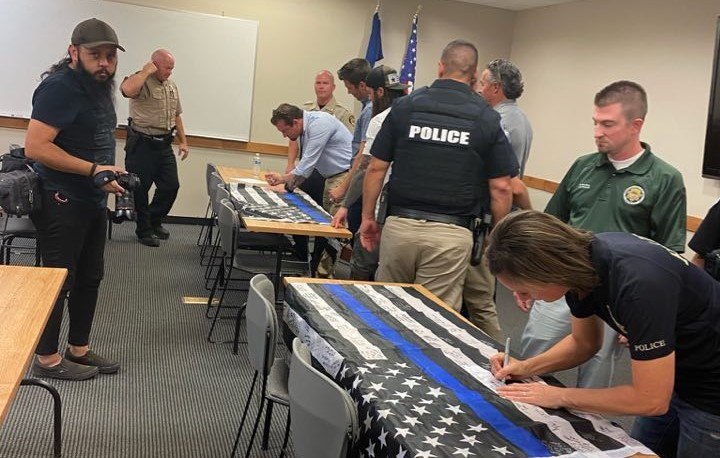 "People have been coming out of the woodwork to let us know they are behind us," Brooksby told reporters. 
Arrangements to deliver the flags to the Los Angeles deputies are scheduled to take place Friday, according to St. George News.