Playground honors MIT officer slain by marathon bombers
The playground was dedicated to Sean Collier in Wilmington on Saturday
---
Associated Press
WILMINGTON, Mass. — A playground named in honor of the Massachusetts Institute of Technology police officer killed by the Boston Marathon bombers has opened.
The playground was dedicated to Sean Collier in Wilmington on Saturday. Collier's cousins cut the ribbon to officially open the park.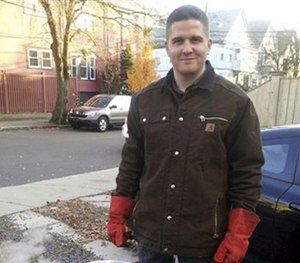 Family and friends reminisced about Collier and remembered him as someone who touched people's lives and made a difference.
Collier's brother, Andy, says he's looking forward to the day he brings his kids to the playground. He tells The Sun of Lowell that though they'll never meet their uncle, they'll know everything about him.
The playground was built by Where Angels Play, a New Jersey-based nonprofit that also built a playground to honor victims of the Sandy Hook shooting.
Copyright 2015 The Associated Press.