Poem: The Shield and the Call
A mother shows her love and encouragement for her police officer son in this moving poem
---
Calling all police poets! PoliceOne's poetry column highlights some of the inspirational, moving and funny poems authored by our readers.
Law enforcement is a family matter for Darlene Sorensen, whose son, Luke, is a police officer in Arkansas and whose husband is a former police officer now pastor. She wrote this poem for her son and wanted to share as a source of encouragement for all officers.
Email your submissions for consideration to editor@policeone.com.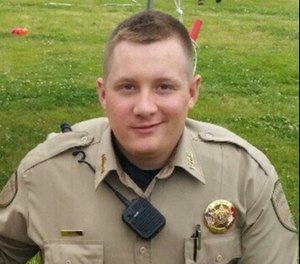 The Shield and the Call
You do not even know us,
Yet to our aid you run.
We call a simple number
and instantly you come.
Your heart like ours beats its primal call
Preserve this life, keep it safe,
Yet still you come when needed most
To help us in this desperate place.
You may never understand this side
of all the good you've done,
But God is keeping record
Yes, that high and Holy one!
He knows your heart is burdened
With all the weight you bear.
He too is ever ready
To hear and answer prayer.
We forever will be grateful
You have answered this noble call
To be there to help your fellow man
No matter what life befalls.
That thin blue line you walk on earth
Gives us hope with each new day
That in our deepest, darkest hour
There will be heroes on the way!