Need a body camera? Here's why the ECHO meets the needs of 21st century cops
Read about some of the features of the ECHO body camera that makes it stand out from the rest
---
The following is paid content sponsored by COBAN Technologies.
By Lindsey Bertomen for Police1 BrandFocus
I recently had the chance to check out the COBAN Technologies' ECHO body-worn camera system designed with police operations in mind.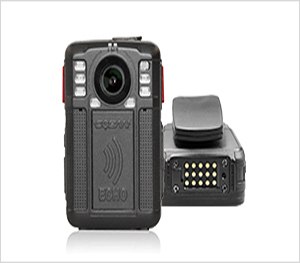 The ECHO body camera follows COBAN's long history of innovation, with an emphasis on developing high-tech but user-friendly features and cop-approved, rugged housing.
The ECHO body camera
The 4-ounce, rugged ECHO body camera has several key features that can serve law enforcement's needs, said David Hinojosa, VP of marketing for COBAN.
It records 1080P/720P/D1 videos and offers 32 gigabytes of storage in low-light capabilities, meaning it can better capture an incident in different formats and lighting conditions.
The camera also has pre-event recording, where an event triggers the recording, as well as one-touch event logging where button settings for tagging videos by event happens automatically.
"Everything required for the recording process is on the device," he said. "And recorded files cannot be altered on the camera."
Hinojosa said the body camera mount design means users can attach the camera anywhere including the chest, epaulet or hip.
Long Battery Life
Most manufacturers will list their battery life in standby time. That's not how the ECHO is measured, Hinojosa said.
The camera offers about 8.5 hours of nonstop recording, with 16 hours of standby time as an option. When COBAN says that the unit delivers 8.5 hours of battery life, they mean it can run 8.5 hours continuously.
"With more than 8.5 hours of continuous recording and 16 hours on standby, ECHO has the capacity to capture your longest and toughest days," Hinojosa said.
POGO connectors for data transfer durability
One thing that the COBAN engineering team examined during the product development process was durability in data transfer. Because body-worn cameras are subject to environmental conditions that would destroy a USB in a short time, COBAN opted for POGO connectors
Hinojosa said POGO connectors are similar to those used on ruggedized police radios and are 20 times more rugged then a mini/micro USB connector, which can be fragile and easily damaged.
"POGO connectors are 20 times more reliable than mini-USB connectors and ensure you will get the most use and value out of each ECHO," he said.
Automatic video data uploading
One of the ECHO's best features it's automatic data upload, which means videos upload automatically once the body camera is docked without having to take any additional action. This goes a long way towards streamlining operations and eliminating human error in ensuring video data is captured reliably.
Paired with the POGO connectors, the ECHO docking stations provides an automated, hassle-free way to upload and manage videos and share units, Hinojosa said.
"Users don't have to click something on the screen to tell it, 'upload now,'" he said. "It just uploads. Imagine tethering 40 to 50 cell phones to one computer. It has a ton of functionality, making life easier for the officer."
Important optional features
There are a few additional features that can be added to the camera to further enhance its performance.
The first is a point-of-view (POV) camera designed to be lightweight and comfortable. This optional head-mounted POV camera fit like a pair of performance sunglasses and record where your eyes and head turn, providing another important body camera angle to use for evidence and report writing, Hinojosa said.
ECHO also can be purchased with an external infrared camera, another essential tool for police as it helps them seek out heat sources during a major disaster, among other situations, he said.
COBAN offers a complete hardware and infrastructure package in a single, scalable product. This is simplicity, security and dependability all in one package.
For more information, visit COBAN Technologies. 

Request information from Safe Fleet Law Enforcement
Thank You!