PRESS RELEASE
10-8 Video offers affordable and innovative video recording solutions of Law Enforcement
---
Real value in Law Enforcement in-car video
Thank you for your interest in our new BC-2 Body Camera. Officers have shown that they overwhelmingly prefer our camera for it's ease of use and the fact that it does not require them to carry anything more than they already are, as it replaces their current walkie mic. The familiar PTT button is on one side and the record button is below that. Our camera will also record audio only and take still images if needed. It also comes standard with 32g of memory and is lasting the average officer 10-14 days of citizen contacts. It will also automatically overwrite oldest events when the memory becomes full. With a 140deg viewing angle that is one of the best available. Also available is the BC-2G body camera that is the same design and features of the BC-2 but includes an embedded GPS receiver. When videos are played back within our software, a map will display beside the video showing the location on a moving map.
Our custom software has 2 levels of secure access, and an auto archive feature. Individual officers can archive, view (only their own) videos and tag the videos with case#, type of contact, suspect, etc.. Each video taken also has the date/time and officer ID embedded in the video for evidence. Admin can search all videos with any text of any or all tagged info, as well as by officer and date/time taken. The software is included and includes lifetime updates at no charge.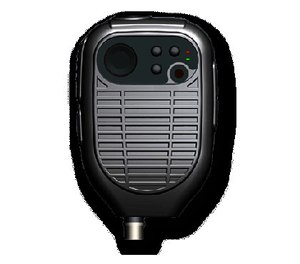 As a former patrol officer my self, I have designed this camera as something I would want to use, with the features and software that I wanted as an officer. I hope you find it as something that fits your department as well. Please take a look at some officer submitted videos at 10-8 Sample Videos.
The 10-8 BC-2 camera is just $399ea and includes the cable for your model radios as well as the software with lifetime updates. Quantity discounts are available. We also have our GPS version, which is only $449. All software, chargers (vehicle and wall chargers), and cables are all included with the cost of the system.
For specifications and more information, please see our BC-2 Product page at 10-8 Video BC-2 Body Camera.
About 10-8 Video:
Over the last few years, the 10-8 Video system has become a recognized leader and innovator in the law enforcement industry. 10-8 Video has developed and refined its product line through feedback from police departments around the country and continuous in-house research and development. By taking a needs-based, consultative approach to serving customers, 10-8 Video is able to offer products that are affordable, high quality and easy to use and deploy. Designed for cost effectiveness, convenience, high-performance and prolonged field use, the in-car video recording products offer state-of-the-art features with quality you can rely on.

Request more info from 10-8 Video, LLC
Thank You!