PRESS RELEASE
Blue Line Innovations spotlights the latest 360° body worn camera and situational awareness solutions at 2018 International Chiefs of Police Conference & Expo, the largest, most important law enforcement event of the year
---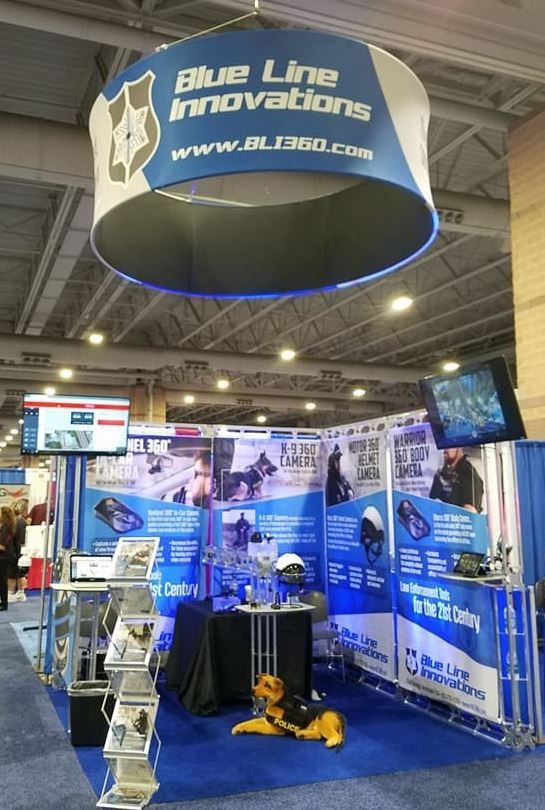 CHATTANOOGA, Tenn. — Blue Line Innovations, LLC announced their participation at the annual IACP Conference being held at the Orange County Convention Center from October 6-9, 2018. This event attracts law enforcement leaders from around the globe providing them with new strategies, techniques and resources to successfully navigate the ever-evolving environment.
At the expo, Blue Line Innovations will spotlight the industry's first 360° body camera technology designed to capture what is happening to the front, the left and right, and more importantly, what's happening behind the officer. 
Attendees are invited to Booth #2687 to learn how Blue Line's complete line of 360° body worn cameras and surveillance solutions combined with Fortify™, their case and evidence management platform, provides an unmatched level of transparency and secure evidential value, resulting in a new level of awareness for law enforcement and saves precious time in the field.
Those who participate in a 360° video footage and "swipe" demo at the Blue Line Innovation booth will receive a special promo item and be registered to win an AR-15 rifle.
Visit the Blue Line Innovation web site to download our complete product brochures or to request a quote.
About Blue Line Innovations: Blue Line Innovations, LLC is a cutting-edge, law enforcement and military technology company established by a former law enforcement officer. Established in 2017, the BLI focus is centered around protecting the 21st century officer, capturing and securing the truth. We specialize in 360° body cameras, evidence management solutions, and surveillance. For more information on Blue Line Innovations, please visit www.BLI360.com

Request more info from Blue Line Innovations
Thank You!