Local Church Helps Alabama NonProfit Purchase PatrolEyes Body Cameras
---
Florence, AL One Place Of The Shoals, Inc. located in Florence, Alabama is a collaborative effort to provide services to victims of domestic violence, adult rape and sexual assault, child sexual and physical abuse, and elder abuse in one location. One Place of the Shoals, Inc . uses the Family Justice Center model, providing one place for victims to talk to an advocate, plan for their safety, have forensic evidence collected, interview with law enforcement, meet with a lawyer, receive information on shelter, and get help with transportation.
The Special Victims Unit recently spoke with PatrolEyes about their interest in body cameras to aid in investive areas. The company quickly sent One Place Of The Shoals a trial unit to test through their PatrolEyes T&E Demo Program.
"We talked to PatrolEyes about our interest in a body camera for our investigative work and that we had gotten a donation from one of our local churches to help us purchase them. PatrolEyes sent us a demo model to try and we really liked all the features available with the camera. The staff was very helpful in making our purchase possible and we are enjoying our new body cameras" Stated One Place Of The Shoals Investigator, Jeff Wright.
PatrolEyes is an emerging leader in body worn video devices for law enforcement. With true HD 1080p recording, up to 170 degree field of view and 16GB or 32GB of storage, it can capture hours of footage. Recording can start with the press of a single button, even when the camera is turned off. The built in LCD allows you to review videos, photos or audio recordings in the field.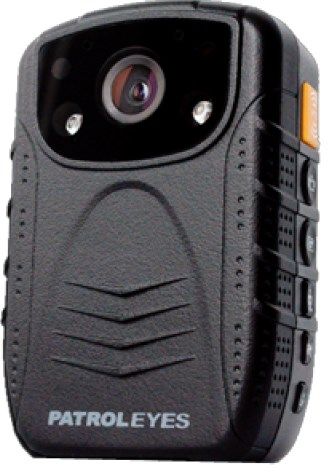 "We provide law enforcement with affordable options, which allow them to deploy a cost effective but efficient body camera program . The quality of the technology and functions paired with affordability allow PatrolEyes to meet the needs of a small organization to a large state police force." states PatrolEyes CEO Mike Gramza.
About PatrolEyes
PatrolEyes by StuntCams is the most advanced HD body camera designed specifically for police and law enforcement. StuntCams has been an industry leader in the speciality cameras market for years and now has launched the most innovative body camera to date. By paying close attention to each detail the PatrolEyes by StuntCamswas designed to be the most user friendly body camera with the most advanced features, highest quality components, the longest battery life at the most competitive price.
PatrolEyes is determined to earn your trust and your business and offers a full 1 year manufacturer warranty on all parts and labor and offers fast, friendly, knowledgeable support, based right here in the USA.

Request more info from PatrolEyes
Thank You!