PRESS RELEASE
Callyo announces new president Steve Ressler
---
Appointment occurs as Callyo's 10-21 Police Phone reaches 100k+ users and 10k+ agencies
ST. PETERSBURG, Fla.— Callyo, a mobile law enforcement SaaS company, today announced it has appointed Steve Ressler as its new President with founder Chris Bennett transitioning to the role of Chief Product Officer.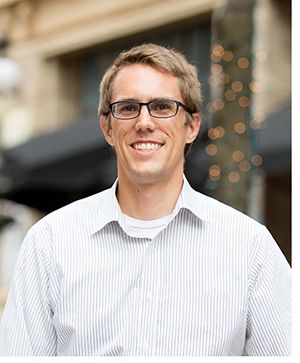 Ressler joins Callyo after nearly two decades of leadership and experience driving technology innovation within the public sector in a variety of executive roles including Founder, CEO, and CMO of GovTech organizations. Most recently, Ressler served as Chief Marketing Officer of Granicus, the largest cloud solution provider for government, working with 4,000+ agencies and connecting 150+ million citizens. Prior to Granicus, Ressler served as Founder and President of GovLoop, the largest online community for public sector employees, until its acquisition by GovDelivery. During his time at GovLoop and Granicus, Ressler won numerous government technology awards, including FCW Fed 100 (two-time winner), Top 25 Doer & Driver by GovTech Magazine, and selection as a Presidential Leadership Scholar.
"We look forward to Steve joining Callyo to help accelerate our growth as the leading mobile cloud communication platform in public safety," said Chris Bennett, Founder of Callyo. "Ressler brings a wealth of experience in sales, marketing, and finance in the govtech sector that will help us pursue our mission to advance mobile technology for law enforcement investigators to create a safer world for children."
Ressler's appointment comes at a time of great expansion for Callyo. Callyo's 10-21 Police Phone app recently announced it has 100,000+ verified law enforcement users and 10,000+ agencies using the application for police to citizen direct communication. It is the #1 law enforcement application in the Apple and Google play store for police to citizen communication and has been used in over 2.5 million calls in the past year alone.
About Callyo
At Callyo, we build innovative, simple, meaningful tools within reach of all in law enforcement to combat crimes such as human trafficking and child exploitation. Callyo has changed the way investigations are done and believes that you shouldn't need special equipment to do something special.
Callyo has been called "arguably the most innovative new policing technology in the past 20 years" while maintaining record satisfaction and renewal rates across 100,000+ officers and 10,000+ agencies. We have saved countless man-hours and taxpayer expense, increased prosecution rates, and improved the well-being of investigators with solutions that respect the privacy of our fellow citizens. Callyo website: https://www.callyo.com/.