SpearPoint's Defensive Low-Profile System sets the standard for fixed blade knives in law enforcement
---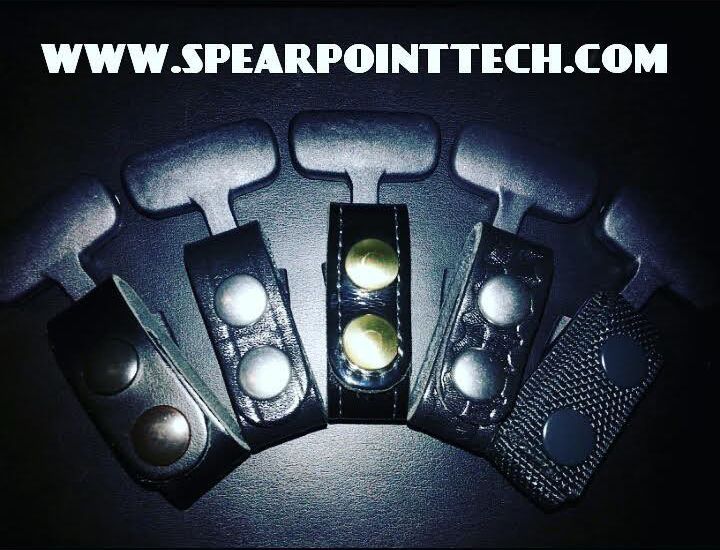 June, 2016 –  What if the Gun you are fighting for is your own? Every year a growing number of law enforcement professionals find themselves in a fight to control their very own weapon. The Defensive Low-Profile System, or DLS, is a unique force option specifically designed By Cops For Cops. Every detail of the DLS from its light weight nearly indestructible material, to its unique patented low profile carry style has been meticulously designed by real cops with boots on the ground.
The DLS, sets the standard for fixed blade knives in law enforcement for the 21st century. It's made of a glass-infused polymer and has an ergonomic design making establishing a master grip on the knife easy and fast. The DLS, with its unique patented design, allows it to be worn on the duty belt in a low profile manner, remaining hidden in plain view with its specific purpose concealed.
The DLS offers the law enforcement professional a highly lethal, easily accessible, self- defense force option. In that corrosive moment, when an officer is in a life or death struggle to maintain control of their weapon, SpearPoint Technologies and the DLS gives them the edge to survive.
SpearPoint Technologies is a corporation formed by five active law enforcement officers. Our products draw heavily from our collective law enforcement experience and training. We the founders of SpearPoint Technologies pride ourselves on crafting unique products specifically designed for the law enforcement professional to enhance officer safety.
See a video demonstration of the DLS in action: www.spearpointtech.com
Contact by email: Training@spearpointtech.com (By phone @ 919 446-5211)