PRESS RELEASE
Erik Agazim to launch law enforcement charity
---
Erik Agazim, the founder of National Police Ammunition, is celebrating the company's 9th year in business.
HIALEAH, Fla. — National Police Ammunition, founded in 2009, is focused on lead-free alternative ammunition, specially designed and developed for law enforcement use. In celebration of the nine-year milestone, Agazim is founding EALEO Charities—Erik Agazim Law Enforcement Officers Charities—to give back to the law enforcement community.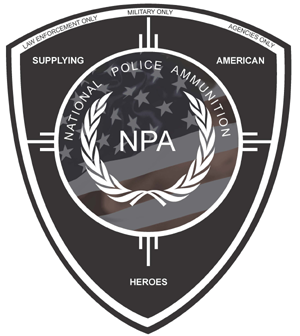 The soon-to-be-founded organization will be divided into three main categories, according to Agazim. These will be merit-based scholarships, a foundation for fallen officers, and an equipment grants program. Merit-based scholarships will assist low-income cadets with the tuition and equipment required by police academies.
Meanwhile, the assistance foundation will provide support for fallen officers and their families, through work carried out directly with local police associations. Lastly, equipment grant programs will aid under-funded agencies with the critical equipment and training ammunition which they require.
"I've had the honor to work with law enforcement for the last nine years and have learned the challenges they face financially," says Agazim of the project.
"From young cadets entering academies without the resources to purchase simple items such as holsters, to veteran SWAT operators who do not have the proper equipment, inhibiting their ability to conduct specialized operations, I've seen it all," he adds.
Agazim continues, "National Police Ammunition will donate a portion of its revenue directly to the charity through its new parent company, Defense Engineering Systems."
Initially, the charity plans to donate $500 each month to the Miami Dade Police Chiefs Association officer of the month, along with a further $1,000 to the officer of the year.
A website is currently under construction which will allow potential scholarship candidates to apply for student aid, which will be reviewed by the charity's board. The website will also offer grant applications to agencies for specialized equipment and ammunition needed for additional training.
"Law enforcement has blessed National Police Ammunition over the last nine years," remarks Agazim.
"I'm excited and grateful," he adds, "to have the opportunity to give back to their community."
Erik Agazim's National Police Ammunition is already heavily involved with a number of local law enforcement charities and associations.
The company currently sponsors the Florida Police Athletic-Activities League, the Michael Callin Memorial Scholarship Fund, and the National Law Enforcement Officers Memorial Fund.
The Miami-based ammunition specialists are also proud members of the Miami Dade County Association of Chiefs of Police, the Florida Police Chiefs Association, the Florida Highway Patrol Command Officers Association, and the Florida Sheriffs Association.
About National Police Ammunition
Based in Miami Florida, National Police Ammunition is one of the leading manufacturers of lead-free ammunition in the United States whose products have been tested, approved, and recommended by State and Federal law enforcement.  NPA's products are held to the strictest of quality controls which have been developed with our customers to address the unique requirements of law enforcement agencies.  NPA consistently provides superior lead times, outstanding service, and the most cost effective lead-free products to the industry.