Sniper rifle accessories: What you need vs. what you want
Carrying lighter gear means quicker positioning and less fatigue, but how do you choose what to buy, what to bring and what to leave in the car?
---
The number of accessories you can buy for your sniper kit is only limited by budget. I encourage you to acquire as much as you need, but not more than you can carry and effectively organize. Gear is heavy. Often, our snipers have to lug their rifles into the woods, up several flights of stairs or up a ladder to gain access to a roof so they can provide over-watch for their team. Carrying lighter gear means quicker positioning and less fatigue, but how do you choose what to buy, what to bring and what to leave in the car? Let's look at some of those accessories: What do you need vs. what do you just want?
Scope
A quality scope is obviously must-have equipment. A good magnified optic that holds its zero, is durable and has usable adjustment turrets is imperative. This should go without saying, but some departments will spend $2,500-$5,000 on a rifle and top it with a $300 optic. That is a recipe for disaster. Expect a quality scope to cost well into the four-digit range. Don't neglect the rings or a professional installation. A detail as minute as improper torque on the ring mounts can result in damage to the optic or a loss of zero. If the budget will not allow for the expense, wait until it will. A sniper should never be fielded without a scope that is installed properly.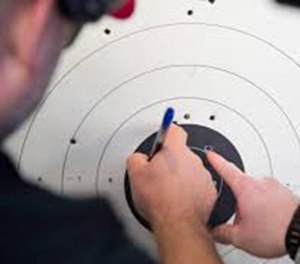 Back-Up Optics
A back-up optic is an often-overlooked option for long-range rifles, but you might want one. Quality units are only a few hundred dollars and make the sniper rifle a viable personal defense weapon at closer distances. Our team has hosted or participated in several state SWAT competitions. The courses of fire generally start at 300-600 yards and then require the sniper to move closer and engage targets the size of clay pigeons until they reach the 25-yard line. At what distance would you guess snipers struggle the most? Partially because of the parallax effect and partially because of the scope's uber-magnification, we see an uncomfortable number of misses at 25 yards. I'm talking about squared-away shooters here missing at pistol distance. A back-up optic mounted to the side or top of the scope can be a great asset and is nice-to-have for only a few hundred dollars more.  
Bipod
Bipods are a great tool for law enforcement snipers. Their cost compared to their potential usefulness makes this decision easy. Even high-end units will cost less than $200. That's a small part of the fiscal equation while a bipod's potential usefulness is immeasurable. Models that allow the rifle to swivel, thereby keeping the rifle horizontal on less than level surfaces, are imperative. An even slightly canted rifle negates all the work the sniper has put into making his or her DOPE (Data On Previous Engagement – a sniper documents where his or her rifle's bullet impacts at various distances and conditions) chart. You need a bipod. Also, you might want to replace the feet on your bipod. The basic rubber jobs work reasonably well on the range, but not as well in mud or loose dirt.
Suppressor
Noise suppressors are becoming more prevalent on the law enforcement sniper rifle. Suppressors reduce recoil, muzzle flash and, of course, noise. The noise suppressor shines in training and practice. Shooters who experience less recoil, flash and noise during practice quite simply shoot better. That training and practice translates to a better real-world shot when the time comes. If you shoot one, you will want one.
Rangefinder
Knowing a target's range is a must for accurate long-range rifle shooting. Range can be estimated with optics and triangulation equations, but a quality rangefinder does that quicker and much more accurately. This is a needed piece of equipment. 
Squeeze Bag
Many snipers find a sand bag – also called a rear bag, squeeze bag, buttstock sock, or a variety of other names – most valuable. They may seem a little low-tech in today's world, but with a little practice, work very well. It is recommended that you buy one from a reputable source rather than create your own from your kid's sandbox and a purple velvet bottle bag. The better units come with a zipper that allows for media to be added as needed.
Other Stuff
Also consider what tools or cleaning gear might be needed in the field. I would suggest, at a minimum, a cleaning rod in the case of an inadvertent muzzle exposure to Mother Earth. (I don't care how smooth you are, it can and does happen.) A lens brush and cloth are also needed. Where to put it all? Drag bags are a great way to keep tools, magazines, lights or whatever items you choose for your kit at the ready. 
Choices
Gear doesn't fall into the "need" column unless it helps the sniper make the shot. Add whatever makes you more effective and be rid of anything that doesn't. Of course, train with all of your equipment in every conceivable environment and never add anything to your call-out kit that hasn't been thoroughly tested.