How to hire law enforcement officers faster in a post-pandemic world
Here's three ways agencies can speed up their hiring process and start to address the hiring crisis facing law enforcement today
---
Content provided by eSOPH by Miller Mendel, Inc
While the overall U.S. job market shrank by 8% at the start of the pandemic, the number of people working in police departments remained steady. Fast forward to a post-pandemic world and it is a much different story. According to data from the U.S. Bureau of Labor Statistics, while employment recovered overall after the initial surge of the pandemic, from March 2020 to August 2022 the number of law enforcement employees decreased by 4%.
Law enforcement agencies desperately need to fill the vacant positions that have emerged over the last three years, and a slow, out-of-date hiring process isn't helping the situation.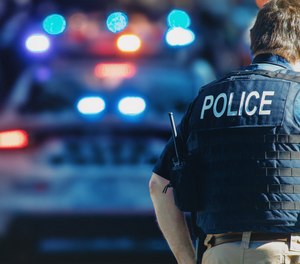 One of the most complicated, detailed and time-consuming stages of the law enforcement hiring process is the pre-employment background investigation. Here's three ways agencies can gain an advantage, reduce background investigation time and get officers hired faster.
GO DIGITAL
In addition to deterring potential applicants, the old-fashioned paper process is slow, wasteful and expensive. Many millennial applicants will not complete an application or background packet that is not online. Transitioning the background process to digital rather than analog by investing in a cloud-based system eliminates the need for paper and makes it easy for applicants to apply while keeping their data secure. It also makes it easier for background investigators and reviewers to access and manage applicant information – anytime, anywhere – rather than passing large binders of paper from person to person, one at a time.
GO MOBILE
Take going paperless one step further and go mobile to make the hiring process even more efficient. The Pew Research Center 2021 Mobile Fact Sheet states that 95% of all adults ages 18 to 49 have a smartphone. In addition, nearly 30% of adults ages 18 to 29 use smartphones instead of computers at home – some don't even own a personal computer. When making the transition to a digital process make sure it's optimized for mobile so that applicants, references and investigators can complete their tasks using the digital device of their choice.
Use technology to make contact with applicants where they are and to stay in touch with them throughout the process. Texting is a valuable tool to communicate with applicants. Research shows that text messages are read and responded to more quickly and more frequently than emails or voicemails. Text-based recruiting tools designed for law enforcement agency hiring can facilitate interaction with candidates directly on their mobile phone and provide current and easy to access details about the application process.
GET AUTOMATED
While the investigator will always be the key to a successful pre-employment background investigation, finding technology that allows an agency to automate aspects of the process can make the investigator more efficient and speed up the overall hiring process. Transitioning to a digital system gives agencies the opportunity to automate aspects of the background investigation process that before required significant time and effort from the background investigator. With the right cloud-based background investigation system agencies can, with a few simple clicks of a button, connect with other agencies, create reference packets, generate detailed reports and much more.
eSOPH BACKGROUND INVESTIGATION SOFTWARE
eSOPH is a cloud-based software system designed specifically for public agencies who must process in-depth pre-employment background investigations on their applicants. eSOPH has been credited with cutting the time it takes to process a pre-employment background investigation by more than 50%, saving agencies significant time and money and allowing applicants to be hired more quickly.

Request information from eSOPH by Miller Mendel, Inc
Thank You!