PRESS RELEASE
Best practices for seizing mobile devices (eBook)
---
Download Grayshift's FREE eBook to learn the 7 things every forensic examiner should do when collecting mobile evidence.
Mobile devices can be wiped remotely and additional evidence can be added after the legal seizure.
Use these best practices for seizing mobile devices to make sure you get the most out of your evidence.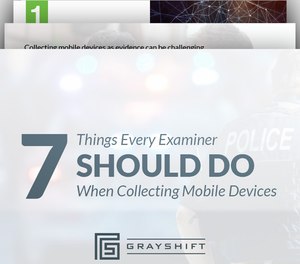 Request more info from Grayshift
Thank You!