Seeking synergy at SHOT Show 2022
I discovered some "every day" and unorthodox LE tools that are a perfect match
---
Hello again from SHOT Show 2022. It is Wednesday, January 19, and the show has been absolutely amazing. Today I was searching for LE tools, both "every day" and unorthodox. I discovered several products that, when put together with other products on the floor, resulted in a synergy. See if you agree.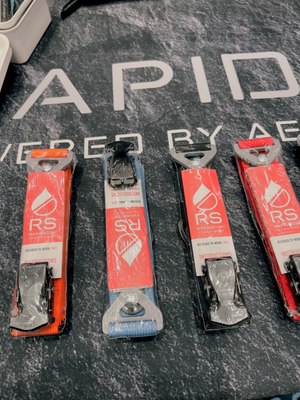 The Rapid Stop Tourniquet uses a ratcheting system to achieve full occlusion in seconds, which means quicker stabilization and higher survivability. It is applied by placing around the limb and yanking on the strap, in the same way that you would cinch the shoulder strap on a pack. Once this motion is done, the user clicks on a ratcheting lever, pulling it tighter. Because it uses simple motions and leverage, self-application is one-handed. Rapid Stop USA uses a one-handed model to demonstrate the efficacy of this design. Users can get incredible leverage with the ratchet, and the lockup is positive.
I was really impressed with the intuitive system. It has another feature that makes it incredible: The occlusion strap quickly decouples, allowing the user to wrap the limb, and re-couple. Rather than struggle with slipping the tourniquet over the end of the limb, the Rapid Stop Tourniquet gives an option. Anyone who has ever had a patient with a pinned or crushed limb will know exactly what I mean. I'm dumping my current tourniquet for this one.
Almost next door on the floor, Vega Holster had a new patrol belt pouch system with injection-molded polymer panels that are squeezed together with laced shock cords. This design has become popular lately, but this is definitely an improvement on the design. The T.A.C.S (tactical adaptable carrier system) pouches have adjustable tension and can hold a variety of tools, including magazines and handcuffs. This design allows for simple cleaning and maintenance. For example, it hoses off easily. The tool that caught my eye was the T.A.C.S. Universal Tourniquet Carrier. Like all of the T.A.C.S. products, it can hold almost any tourniquet. I was going to tell them they should talk to the Rapid Stop reps nearby, but I'm going to let you guys do it.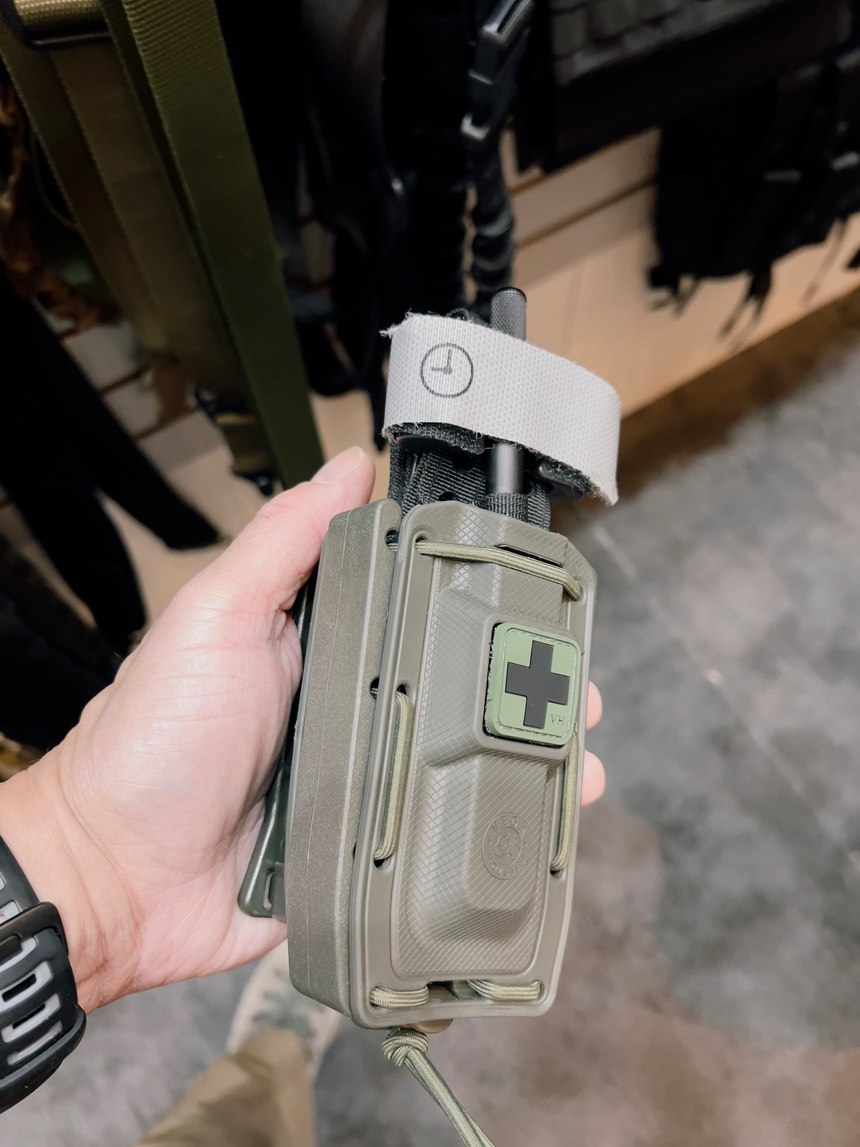 I have been combing the show for less lethal products, and the one thing that caught my eye was a "simpler is better" solution. Nelson Paint makes paintballs. Some products are for training, others are for business. The company's Deter-It Less Lethal Projectiles are LE only, designed to deliver 19ft-lbs of kinetic energy. Designed by a LE officer, they are an inexpensive alternative. They are filled with biodegradable paint, except they hit a bit harder than ones used for sporting purposes.
Valken is both a manufacturer and distributor of paintball tools used for both paintball play and law enforcement use. One of the company's LE products is the Valken M17 Magfed Paintball gun. This is an 18 round, HPA compressed air, .68 caliber gun that can deliver any .68 caliber projectile to the target. It looks just like an AR-15, and the operation is similar enough that it could be used for shoot house training. It differs from other products because it can fire full auto. This, however, was not what caught my eye at the Valken booth.
There was a .68 caliber paintball launcher that looks like a coach gun. It holds and fires 2 .68 caliber projectiles at a time, and uses break-action loading. I want you to know that, although I think this is the coolest thing in paintball ever, I'm supposed to talk about the LE tool, which is the M17 Magfed Paintball Gun, not the T4E HDS. However, if anyone wants to know what I want for my birthday…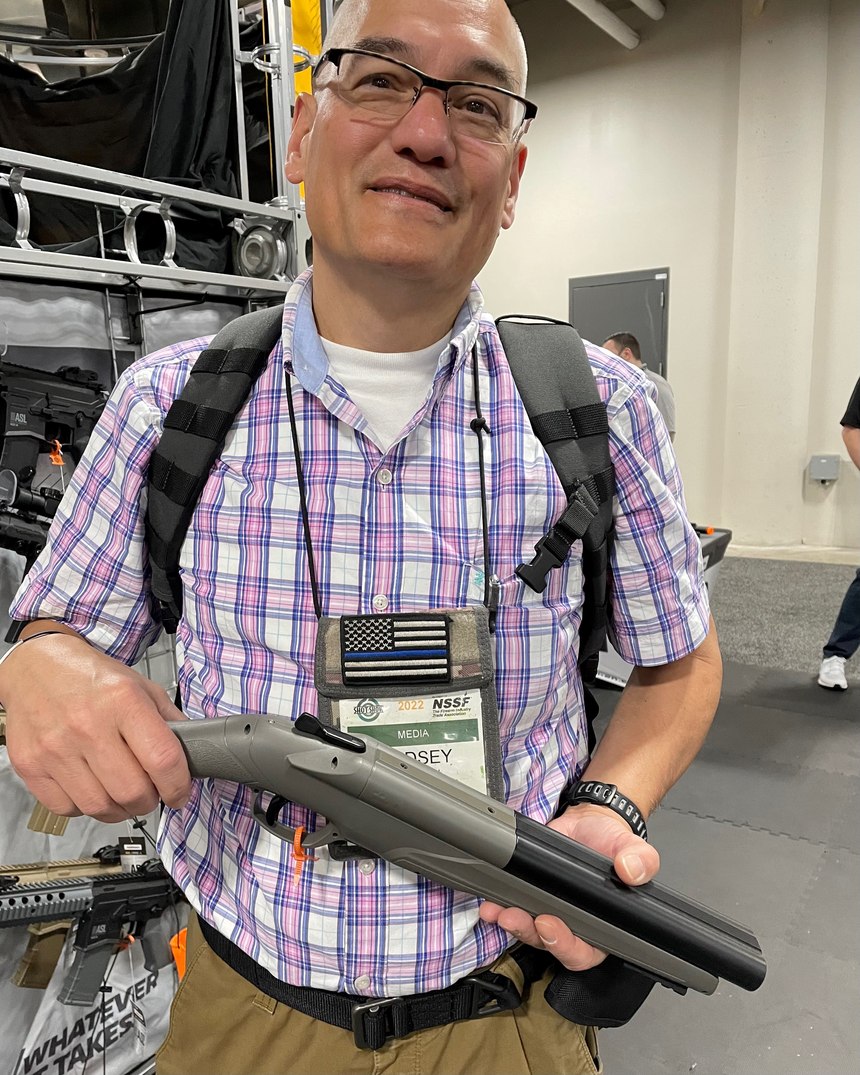 Stay safe out there, brothers and sisters.

Request product info from top Police Less Lethal companies
Thank You!