PRESS RELEASE
Top Law Enforcement Officials to Convene Over Latest in Police Technology
---
The inaugural Police Innovation Conference will showcase the best in crime fighting tech.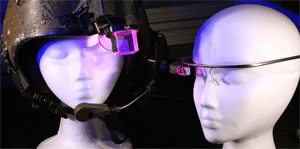 Cambridge, Mass. - On September 16 and 17 at the Microsoft New England center in Cambridge, Mass., law enforcement leadership and technologists from around the nation will convene for the Police Innovation Conference – two days of conversation about the latest in technology that's aiding police officers and departments.
The conference, according to a news release, will bring progressive law enforcement agencies from across the country together with some of the great minds in technology and policing for a discussion on the emerging technology of unmanned aerial vehicles along with current and future roles of robots in public safety, 3-D printing, and wearable technology. The conference is also intended to bring together law enforcement organizations and technology companies offering cutting-edge public safety software and solutions.
Ahead of the event, Government Technologyinterviewed a number of law enforcement officials slated to speak at the conference – as well as Peter Olson, conference co-director and founder of policing technology solutions company Wired Blue – to get their thoughts on what's new and what's important in law enforcement technology.
What are this year's top trends in police innovation from your view?
Police Chief Billy Grogan, City of Dunwoody, Ga.: I believe one of the top trends in police innovation is the use of on-body cameras throughout the country by many police departments. It is much more cost effective than the traditional in-car cameras and the video is captured on all calls rather than just traffic stops. On-body cameras are a game-changer. In fact, I believe that in less than 5 years, on-body cameras will be the accepted practice and used throughout the country.
Commissioner Robert C. Haas, Cambridge, Mass.: I think one of the most important emerging trends has been the use of social media by departments to communicate timely and accurate information to the public, especially in times of crisis. During the events of the Boston Marathon bombings and its aftermath, social media was an invaluable tool for us – resulting in our Twitter followers doubling (to over 13,000) in a two-day period.
Police Chief William G. Brooks, III, Norwood, Mass.: The effective and efficient use of community outreach technology. Everyone is aware of social media but there seem to be more and more types cropping up. I'm interested in knowing what has worked for other police agencies, because I think you can do too many, and I believe they can be mismanaged. In the end, you want to use social media to not only reach the tech-savvy, you also want the average resident to be able to stay connected.
Deputy Chief Marty Cohan, City of Peabody, Mass.: The advent of the iPad in policing as well as social media and police-related applications in the Android and iOS platforms. The combination of these all wrapped into one is not only effective in results but also cost-effective.
Peter Olson, Conference Co-Director and Founder of Wired Blue: I think we are hearing and reading about a number of things, mostly technology based-innovations, which are making news. Some of them include drones, body cameras and wearable devices, phone apps, mobile devices and tablets, citizen engagement, 3-D printing, just to name a few. The others that are coming down the road I think will involve cybersecurity. Also BYOD – how does an officer using their personal device for police-related work affect or impact the agency? And utilizing "big data" to improve on intelligence and crime prevention will continue to accelerate. A few startups and universities from the East and West coasts have been revolutionizing that area as well.
Is law enforcement using 3-D printing? Are criminals?
Haas: We have not encountered this yet in our city, but with all types of emerging technologies, as they become cheaper and more readily available, those who wish to commit crimes and do others harm will adapt these technologies for their purposes. With that said, it is important for those attending to learn about this emerging technology so that we can be ahead of the curve, and not just be chasing after technology, before we begin encountering this in our communities.
Cohan: I have not heard of any movement in law enforcement on 3-D printing, but I have read about the 3-D printing of firearms which could prove to be a problem for law enforcement. We continue to remain typically five to ten years behind the private-sector in both the receipt of new technology and the training required to both understand and utilize it.
Olson: I don't know that anyone is quite yet. I know there must be an agency or two already out there with them. My thoughts would be printing parts they might need, or perhaps creating 3-D models of certain buildings or infrastructure to have for drills/exercises and as a model to reference in case of some sort of incident. Maybe that is the next evolution of the police sketch artist, where they will turn their drawings into a 3-D model for extra detail.
What innovations or technologies most interest you?
Grogan: On-body cameras, law enforcement's use of the cloud, surveillance cameras and the use of social media by law enforcement are all items of interest to me.
Haas: I am most interested in tools which allow our department to more effectively communicate information to our residents and use data to fight crime. I believe an informed community is a safer community, and by using new technologies to share information we are able to continue on the path of creating a more informed and crime and safety-conscious community. Predictive policing is also something we've been focused on in Cambridge and it has paid off – with crime falling for several years in a row and registering levels not seen since the early 1960s. The use of data to drive our resources is an innovation that has real-world implications and has allowed us to focus our efforts and work with minds at MIT to push the envelope even further.
Brooks: Strategic crime control and how to use software to predict crime, prevent crime, identify trends and series, etcetera.  Also the proper use of social media, which I believe my department does effectively.
Cohan: What interests me most is information technology. From Internet searches to utilizing public records searches from private entities like TLO [an online investigation system] we can conduct investigations from within the office, saving time and resources. Combining this with social media and anonymous tip technology we have information that previously escaped us by attempting face-to-face conversations with people as the sole source of intelligence.
What about drones and robots? How is that technology changing law enforcement?
Brooks: Drones are too new, and we don't see them here. Robots have actually been around for a while. Bomb squads use them, so now SWAT teams are calling out the bomb squad even where there's no bomb, just to make use of the robot. If there's a barricaded gunman, you hate to send in a dog because you don't want the dog shot, but you don't want officers hurt either. A bomb robot can climb stairs, they have cameras and mics, you can also broadcast a message to the subject. Now it's up to us to identify safe, legal and effective new uses.
Cohan: Robots bring officers to places that we typically were not generally entering because of the ratio of hazards to results. It allows for the gathering of intelligence with minimal risk. Drones I think are somewhat high-tech for law enforcement and probably best suited to military operations. We are subject to constitutional scrutiny that might render this investment obsolete.
Olson: Drones are quite interesting. Of course everyone, including myself, has privacy concerns and there is the concern of making police forces too much like the military. However most of the drones that police would be interested in are small and many hobbyists already use them. If you think about the view you can get from something up in the air with a camera over a crowd or over a forest looking for a missing person, you can start to imagine how it can save time and resources. I don't quite understand why some states are rushing to outlaw them before looking into the issue further. There are things to address and rules to create but I think they could be a powerful tool for public safety. Perhaps they should not be used but I would like to have more information myself before rushing to judgment on them.
For robots I think there is a trend to make them smaller and more affordable so that they are more accessible to more agencies. There are some small startups, like Bounce Imaging, doing some cool stuff in this area and iRobot, of course, is one of the leaders in the industry and we hope to learn more about their efforts at the conference.