4 Myths: Small agencies can't get a good RMS
All agencies deserve an easy-to-use, out-of-the-box solution they can afford and grow with
---
As of January 1, 2022, Agisent Technology launched a company-wide expansion to reshape the Public Safety software landscape and will now be known as CivicEye. CivicEye delivers cloud-based software solutions to public safety and law enforcement professionals that enhance daily workflows and improve community outcomes. Designed by public safety professionals to make a difference.
By Andrea Fox, Police1 BrandFocus Staff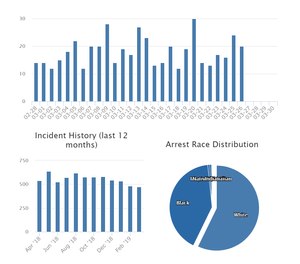 RMSOne is a cloud-based system designed to automate small agencies and helps them manage arrests, citations, warrants, personnel and more. As their needs grow, additional modules are available. It integrates directly with Agisents' suite of law enforcement products that streamline records and manage the chain of evidence from arrest to prosecution and adjudication.
Agisent's largest installation manages 200 million records, serving a population of just over 5 million people. But the company's smallest RMS installation is for two officers with one squad car.
Integrated data is a benefit for all agency sizes, but many police agencies believe they need a large budget or special hardware to experience the benefits of an effective records management systems. Here, we debunk four myths to shatter the notion that small agencies can't get a good RMS system.
MYTH #1: RMS ARE NOT USER-FRIENDLY
Old software that doesn't communicate well with other data systems has helped drive this myth. The RMSOne user experience is designed to put all agency data in one place, to work as cops work.
Both RMSOne and Agisent's Platform RMS are built for dynamic content generation, which means information can be found on the fly and "served up" to the user without the need to leave the system or any of the modules the officer is working in.
Without closing their incident reports, officers can pause and conduct data searches, as well as search statutes and open cases from the incident report module. They can add arrest information, parties and relationships, drugs and stolen property – even create use-of-force reports or print evidence labels – all from the same user interface.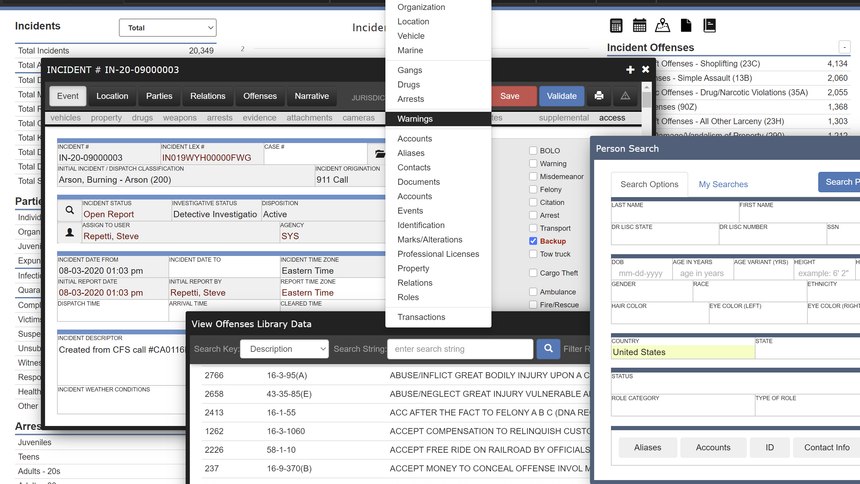 All data is saved and stored securely in the cloud, with all changes to every piece of data logged and retrievable. Data is cross-linked throughout the system user interface. And because it's cloud-based, no downloads are required. If a cop's system fails, they can instantly pick up where they left off simply by using another device with Internet connectivity and a browser.
With the push of a button, all case files can also be sent electronically to prosecutors with ProDocs, with chain of custody managed at every step.
MYTH #2: POLICE RMS ARE EXPENSIVE
RMS have historically been costly to implement and customize. With on-demand RMSOne, small agencies pay only for what they need. Agisent uses a Software as a Service (SaaS) model so there are no surprise costs later. For one price, law enforcement agencies can easily add the tools they need, with new modules always available.
The cloud-based system is designed to grow with police agencies and the changing needs of law enforcement. All enhancements and additions to the system are provided without additional charge. New records modules rolled out in 2020 include use of force and infection control reporting. Automating infectious contact information means less paperwork and increases efficiency while policing during a pandemic.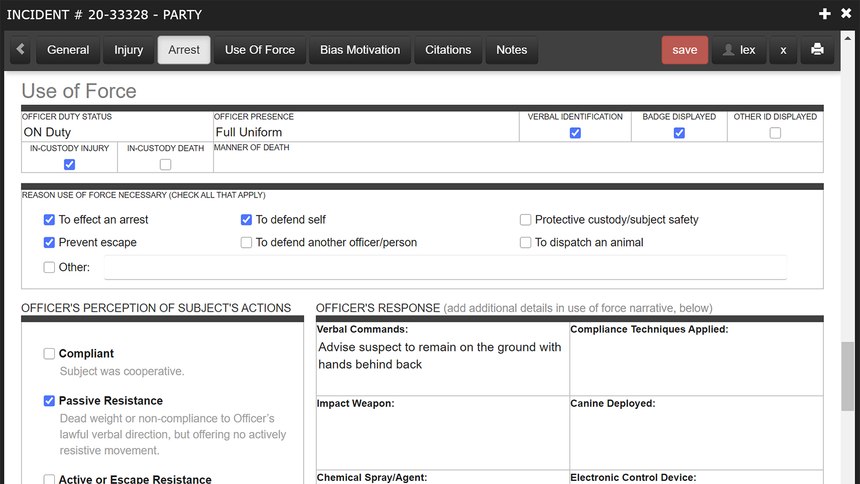 Costs for Agisent products are based on agency size and population served, and the company provides grants, subsidies and flexible financing to serve the needs of a wide variety of agencies.
MYTH #3: RMS ARE TIME- AND LABOR-INTENSIVE TO IMPLEMENT
It's a myth that a good RMS requires significant hardware investments and a lot of time to get them up and running. RMSOne and Platform RMS are out-of-the-box solutions that can be up and running in minutes. Integration with CAD, jail management software and other systems is built in, and Agisent also offers extensive API  –  intermediary code that allows two applications to share data  –  for authenticated access.
In Tennessee, both LaFollette Police Department and the state's Eighth Judicial District began using Agisent for records management in 2020. The district, one of the largest rural judicial districts in the state, uses ProDocs to manage its case files and share them with defense attorneys and is planning to integrate with Platform RMS in early 2021.
The district covers three area codes and two time zones. It can take some police agencies two hours by car to deliver their case files. Case management capabilities in RMSOne and Platform RMS and their integration with ProDocs makes it much faster and easier to accomplish this critical task.
"The travel challenges of our district are very difficult," said District Attorney General Jared Effler. "That's why it's important for us to have an electronic system where we can share files and we can be doing things remotely and not having to put our hands on literal case files like we have in the past."
Whether it's long country roads or urban traffic congestion, there is no need to take an officer off the street to drive and deliver electronic or paper files when a seamless, end-to-end workflow is available.
MYTH #4: NEW RMS REQUIRE A LOT OF TRAINING
One of the most common RMS myths is that it takes a lot to train police officers to use it. Agisent does provide in-person training at the start, as well as system documentation and video tutorials, which LaFollette PD Chief William Roehl said he personally relies on to guide him.
"Agisent has video tutorials in the system that explain pretty much any step of the process that you have questions about. If we can't find the answers within those tutorials, we're afforded assistance through the help desk, or even by calling an individual that works with Agisent and getting them on the line and speaking to them personally about the matter," he said. "I really like the tutorial process. I think it's a wonderful benefit to the program."
Roehl also advises agencies to tap technologically savvy officers to help train their peers.
"They take this system on without any hesitation and they hit the ground running," said Roehl.
MODERN TECH SHATTERS OLD MYTHS
With RMSOne, Agisent makes high-quality RMS solutions available to even the smallest law enforcement agencies. For one monthly cost, they can access a fast, effective system. Cloud technology gives RMSOne and Platform RMS users the ability to process simultaneous queries without loss of speed, whether an agency has 10 users or 1,000.
When RMS requires less hardware, less storage space and less bandwidth, the overall idea that small agencies can't get a modern RMS becomes a thing of the past.
For more information, visit CivicEye.

Request information from CivicEye
Thank You!