SHOT Show 2010: Advanced thermal imagers clear the way for night vision
FLIR Systems and ATN take night vision to the next level
---
Two companies are making headway in getting officers the clearest possible image of a suspect or area during night patrol. Both FLIR Systems and American Technologies Network Corp. (ATN) exhibited products at SHOT Show that were blowing away the competition in terms of effective technology for law enforcement agenices on a budget.
ATN
ATN is taking thermal imaging to the next level with their "fusion" system, which combines a thermal imaging system with Image Intensification Technologies for low-light and adverse weather conditions observation. The combination of both technologies creates a fused image that is clearer but functions at the same frequency as other thermal cameras.
Gary Tarakanov, Vice President of Sales at ATN, "To stay ahead of the game, we're trying to combine different levels of technology into one system to give the user not only thermal signature but definition."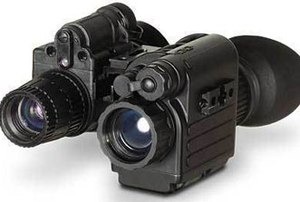 The fusion system from ATN is being applied not only to their binoculars but also to their cameras.
Visit ATN online for more information about their fusion technology
FLIR
FLIR Systems' H-Series law enforcement thermal imaging cameras were launched last year, but the product is gaining momentum and popularity among police departments
The cameras were designed specifically for law enforcement use and has four times the resolution of other systems, making it the clearest option for night patrol on the market.
FLIR added onboard video storage with real-time clock, wireless streaming video transmission, over six hours of operation on a single charge, and more than 120 hours of standby battery life.
At $4,999 the cameras might sound expensive, but a FLIR sales rep explained that the camera is one of the most affordable out there in terms of price-quality ratio.
Visit FLIR Systems online for more information about the H-Series