PRESS RELEASE
i2c Partners with PoliceOne
---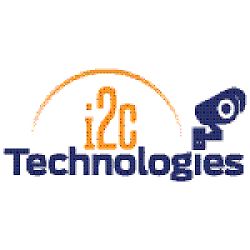 Based in North Canton, Ohio, i2c Technologies has been on the cutting edge of providing innovative IP video surveillance and access control solutions and software for over 12 years. We design integrated systems for a diverse range of business and government enterprises and offer expert installation and a U.S. based tech support team that are knowledgeable and helpful.
With hundreds of customers ranging from small "mom and pop" shops to large manufacturing facilities, we have the expertise to custom design a system that suits your needs and your budget.
Why Choose i2c Technologies?
We are not your traditional security company. We are IT experts who specialize in integrated IP technology. We realize that protecting your physical assets shouldn't compromise your network's security and performance. That's why we only install world-class equipment and NEVER "black box" equipment that may be infected with spyware.
i2c Technologies IP video surveillance and access control solutions provide more than just security. We design systems to enhance your operations and improve efficiency, giving you the best return on your technology investment. Your investment goes farther because every i2c Technologies video surveillance solution comes complete with our own user-friendly software, so there's no need to purchase an expensive third party software platform. i2c Technologies is an AXIS Communications Solution Gold Partner, which allows us to get the best pricing on AXIS products and pass that savings on to you.
Because i2c Technologies installs only world class equipment, you can have peace of mind, knowing you are getting the most reliable products on the market. Every i2c system comes with a one year, full service guarantee, and you can keep your system running like new, year after year, with our affordable extended service agreements which cover all parts, labor, support and software upgrades.

Request more info from i2c Technologies
Thank You!