Growing your agency's license plate reader network (without breaking the bank) (eBook)
Tips on how to optimize your LPR resources when budgets are limited
---
Sponsored by Leonardo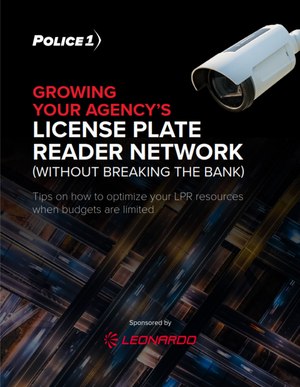 Many agencies across the nation are struggling with shrinking budgets, leaving departments wondering how they can afford to expand their license plate reader network.
In this eBook, you'll learn ways to implement and grow your agency's use of LPR technology through a variety of low-cost solutions and unique partnerships. By examining the strategies used by other agencies, readers can identify ways to bolster their own LPR efforts without breaking the bank.
Download this eBook to learn:
How to leverage partnerships to expand your LPR reach.
Which LPR resources will best meet your department's needs.
How other agencies across the nation are finding success using LPR.
LEARN HOW YOUR AGENCY CAN EXPAND ITS LPR REACH