5 lessons from a hardware store
Wisdom applicable to LEOs' life and policing pops up even while vacationing
---
I try to maintain a student attitude in life by looking for lessons learned in common places.
I was recently on a weeklong vacation with my family in Cannon Beach, Oregon. We go there twice a year to escape from the daily grind. The Cannon Beach community seems close; they offer discounts to each other and "locals only" ordering windows.
This year, I was invited into the mix as I met locals on a deeper level. Our backdrop was the Cannon Beach Hardware Store. Nicknamed the "Screw and Brew," the hardware store is part home improvement and part restaurant/bar. This gave me the opportunity to engage my new friends in conversation about life and community. They taught me lessons that I can apply to life and policing.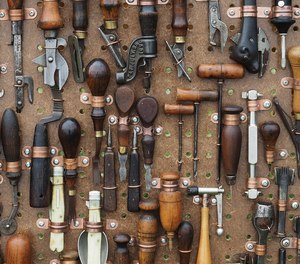 Here are five lessons I learned from the hardware store.
1. Go with the flow
Across our nation, establishments are reimagining how to do business. The Cannon Beach Hardware Store is no different. At the beginning of the COVID-19 pandemic, the owners were forced to change their business routines by wearing masks, putting up shields, moving tables outside and shutting down table service. They did this to ensure community safety and to continue providing jobs for their employees. Whether they agree with the guidelines is irrelevant. They are going with the flow for the greater good of their employees and community.
Now, let me be clear. There could come a time in a law enforcement officer's career when they need to take a stand. If given an unlawful, unethical, or immoral order, LEOs have a responsibility to say something. However, the rest of the time, we need to commit to set a good example and draw the community together. Over the past six months, I have seen photos and read stories of LEOs going with the flow, holding the line, engaging community members, and continuing to demonstrate our commitment to serving our communities and nation.
2. Keep your sense of humor
Humor is essential, especially when life is tough. Keeping a good sense of humor can carry you through difficult times. The staff at the hardware store are required to wear face coverings or face shields in accordance with their local health department mandates. The owner revealed his good humor by using supplies from the store to create a flowerpot face shield that was bound to put a smile on your face.
Policing requires humor, too. LEOs go to dark places to investigate the worst parts of humanity. So, the ability to laugh every day is critical. I have found that lingering in roll calls and taking breaks together creates time and space for officers to relax, tell stories and laugh.  
3. Be super awesome
While enjoying a brew with my wife, I asked one of the younger crewmembers what she liked about working at the hardware store. She said, "My co-workers are super awesome." Kelly W. was the "newbie" at the beginning of quarantine. The Cannon Beach Hardware Store was deemed essential as it is the only hardware store in town. Co-workers Kelly B., Syrus, Dana, Lauren, Ryan and Brook Lynn created a work culture that was fun to spend time in.
At the beginning of the coronavirus pandemic, the owner, Ryan, played John Wayne movies on the televisions. Kelly told me that she appreciated these movies and Ryan's commentary as they taught her bigger life lessons. Veteran officers have an opportunity here. You have experience. You have respect because of your age and time in service. You have a choice: You can encourage and improve the environment, or you can fall into the cycle of negativity that our world is currently plagued with. Veterans lead!
4. Having places to call our own
We need places where we can escape the chaos of the times and the stress of our jobs. Ryan gave me a tour of his hardware store annex; a separated building that he is converting into a bar. Ryan asked me how many stores in Cannon Beach were really built for men. I had to think for a minute. After I contemplated, I realized that he was right. The majority of this quaint town's stores were geared for women. Ryan explained that he opened the hardware store with the vision of creating a space for families to gather where men felt at home.
LEOs need to feel at home. We need places where we can take off our armor, relax and enjoy the relationships. These spaces might be our homes, a local gathering spot, or a vacation destination. The specific location is irrelevant. Having space to feel comfortable and relax is critical.
My wife strives to make our home a relaxing and peaceful place for me. She is fiercely protective of our home and wants to ensure that when I am off duty, I can relax. Our home has become an escape from all of the chaos and strife in our communities. I appreciate her efforts to ensure I have a place to relax and decompress.
5. Cops are awesome
I try to work out, even when I am on vacation. On our first day, I was completing a run and TRX workout when a Cannon Beach Police Department cruiser stopped nearby. I hate to be "that guy," but I also like to make friends. I approached from the front of his cruiser and had a great conversation with Officer Christian Salinas.
Initially he had no clue that I was an LEO and he was amazing, engaging me with professionalism and personality. Our conversation was short, but it reminded me of a truth that I already know: Our nation's LEOs are incredible. We don a uniform and are ready to go places where no one else wants to go on a daily basis. Thank you, Officer Salinas, for being an awesome cop.
My take-away
As we loaded up the van to head home, I was disappointed that it was time to leave. I wanted to stay longer. My family expressed a similar sentiment. As we continued our drive, I reflected on the life lessons I gathered at the hardware store. Thank you, Ryan. Thank you, Kelly W. Thank you, Officer Salinas. You all reminded me of truths that will carry me through tough days and challenge me to be a better police officer and person.