Evictions: 'What's the true cost' to law enforcement?
A Colorado LEO looks back on the murder of his brother, Corporal Nate Carrigan, who was killed enforcing an eviction order
---
Park County Corporal Nate Carrigan was a practical joker, taking selfies with Santa when he hosted Christmas parties with his brother Jamie, and scrawling "SRO" on his forearm with a Sharpie to poke fun at his boss's new "Sheriff" tattoo.
He was an athlete who lettered in three sports, four years in a row. He carried that devotion to sports into adulthood, brushing off invitations to apply to better paying, better-equipped police departments; he didn't want to leave the youth teams he coached. Short, stocky and immensely powerful, he once broke a door clean off a car to rescue a trapped child injured in a wreck. And he was an excellent communicator, skilled at getting reluctant or even hostile people to talk with him.
Jamie Carrigan, a law enforcement officer himself, knows that's why Nate was selected to be the one who first contacted the foreclosed homeowner in a high-risk eviction back in 2016: Nate had talked with Martin Wirth before, and they seemed to have established a rapport. This time, the anti-eviction activist and Occupy Denver member wasn't interested in a conversation.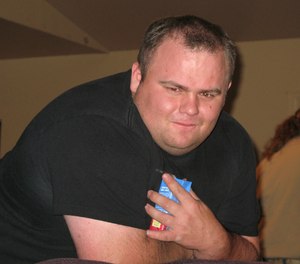 Despite having been served for the first time back in 2014, Wirth accused the deputies of refusing him time to pack. He returned to the house, and when deputies followed him through the door he opened fire with a .45 caliber rifle, killing Nate and wounding two other deputies before backup officers ended the attack.
Warning signs ignored
While no one could have predicted that this particular civil enforcement in Colorado's mountains would go so very wrong, there were previous critical incidents and institutional stressors that might have served as warning signs long before the firefight in Bailey with Park County Sheriff's Office (PCSO) deputies.
Park County, like so many other rural and remote locations in the country, struggles with funding shortfalls. In 2019, newly elected Sheriff Tom McGraw described pay raises increasing deputy pay from $28,000/year to $38,000 with a goal of $43,000 yet to be reached. The median home value that year was $327,000. Now it's closer to half a million dollars, gutting the impact of the raise and forcing long mountain commutes on his deputies. Voters just rejected an initiative that would have added a one-cent sales tax to improve funding for the sheriff's office.
The lack of funding, Jamie said, had a "huge impact" not just on staffing, but also on training and equipment standards. He described conversations with Nate about training deficits, communication problems, and expired and mismatched equipment, often purchased out of pocket by patrol deputies. He went on to detail prior events that could have been used as catalysts for change in the sheriff's department's training and tactics. Violent crime associated with Colorado's newly legal cannabis industry was on the rise. Critical incidents from the recent past indicated the potential for further trouble, including a school shooting at Platte Canyon High School and a grotesque triple homicide in tiny Guffey, both during the tenure of then-Sheriff Wegener. There was also a previous pursuit with Wirth himself (who had dodged a murder conviction in the 90s, when he shot another man in a drunken fight over a chess game), and videos he'd posted of belligerent challenges to law enforcement and the banking industry. One of Wirth's neighbors even called the sheriff's office before the eviction enforcement to warn them of explicit threats.
Sheriff McGraw, who took office nearly three years after Nate's death, agrees with that assessment on many points. "I'm familiar with the incident and I've read the CBI (Colorado Bureau of Investigation) report. They had plenty of notice, plenty of intel, plenty of time to plan," McGraw told me in a phone interview. "I've planned a lot of these operations as a SWAT commander and there were plenty of other ways this could have been done. The original plan was to pull back and call in SWAT (from a neighboring agency) if he went back inside."
Based on these perceived risks and lapses, Nate's parents filed suit. "The purpose was to drive change," Jamie said. "They felt the sheriff was complicit in the failure." The lawsuit alleged that Nate and the other deputies were sent "into action without the necessary skills, training, equipment or backup to address the threats these officers were faced with." The Carrigan family didn't want other officers' families to suffer a similar, in their view preventable, tragedy. A federal judge dismissed the case. Her legal reasoning was the more refined, judicial version of "it's sad, but they knew what they signed up for."
Civil procedure risks
And perhaps they did. Nevertheless, civil procedure is routinely underestimated in risk assessments, compared to the enforcement of criminal warrants. It shouldn't be. The seizure of a home is by its very nature intensely personal, provoking high levels of emotional response. It's likely that small and rural sheriffs, marshals and constables across the nation are utterly unprepared for the tsunami of evictions that could be heading their way as the pandemic moratorium expires. Higher numbers of evictions equals higher potential for stressful interactions with tenants, translating to higher potential for conflict and adverse outcomes.
Several other factors play into evictions in rural areas and small towns that aren't considerations in larger cities. In the disastrous Park County case, the landowner was a mortgage lender. However, in the case of rentals, landlords in small towns usually aren't corporations but individuals, who own just a few properties, rent to lower-income tenants and are lower-income earners themselves. They don't have the capital to ride out a long dry spell without income. Tenants, landlords and law enforcement in a rural area may all know each other. Tensions can rise quickly.
A rural department is unlikely to have specialized units to prepare in advance for a contested eviction. The nearest armored vehicle, for example, may have to travel from a neighboring county. A Lenco Bearcat travels at a top speed of about 90 mph on a good highway; a repurposed MRAP may be capable of only half that. If specialized response is needed urgently, it's going to take time to get there, presuming radio and cell coverage are available.
Capacity is another consideration. Some rural civil units during the Great Recession were carrying out three or more evictions a month and shortly may be faced with even more. That doesn't sound like a lot for a big department, but it's a strain for one with only a few officers scheduling evictions around a court calendar, owner/agents and locksmiths, and factoring in long distances to and from the property. On occasion, evictions may even be enforced by a solo deputy in some remote places, a circumstance unheard of in urban settings.
Stereotypes notwithstanding, rural places aren't necessarily less hazardous for officers carrying out evictions. Two years before the tragedy in Park County, a deputy serving eviction papers in a remote coastal village in far northern California was shot by an angry tenant; he survived thanks to good body armor, and a handy CHP helicopter to evacuate him. The year after the Park County shooting, an Oklahoma deputy was shot multiple times and killed while serving an eviction notice in a town of 267 people. Note that neither of these instances even involved the actual enforcement of the court order, just the paper service.
Angry people doing angry things aren't particular to any setting, nor are they a recent development. In fact, the murderer in the worst school massacre in US history (known as the Bath School Disaster) set off his bombs, murdered his wife and burned his own house down because he was angry about high taxes, losing an election and a foreclosure notice. That was in a town of maybe 2,000 people, in 1927.
A tidal wave of coming evictions
The language used to describe the end of the pandemic moratorium on evictions is catastrophic, as news writers reach for metaphors to explain something that's never happened before: "a tidal wave of coming evictions"; "a perfect storm"; a " wave of eviction orders." The potential fallout has been delayed by new moratoriums imposed by individual states in some cases, and in others emergency funding related to the pandemic, although imperfectly administered, has slowed the reckoning. So far, the storm has not materialized – yet.
In the midst of it, Jamie Carrigan reflected on the fallout from his brother's murder and the family's quashed lawsuit. Some good stuff came out of it," he said. "Good things have been implemented. We've made progress toward help for fallen officers, disabled officers. Help in the aftermath of critical incidents, fundraising, organizing memorial services. Small departments can have a hard time with things like that." He explained about the Colorado Fallen Hero Foundation, which took off in 2018 to fill the kinds of gaps the Carrigan family faced two years before.
McGraw, meanwhile, says he has worked hard from his end to repair the relationship with the Carrigan family and to rebuild the broken morale he inherited when he was elected. One of the wounded deputies, now recovered, has been promoted to corporal. McGraw has instituted open after-action debriefs whenever deputies work especially stressful or complex calls, so that performance and tactics can be improved. Sergeants are now empowered to call in SWAT when they deem it necessary, without requiring them to seek permission from the sheriff. To improve access to resources, McGraw has established mutual aid agreements with three neighboring agencies so far and is working on more. A department too small to field its own SWAT or bomb squad, he believes, needs to play well with the neighbors and ask for help. Annual firearms qualification has been replaced with regular tactical and scenario training; a jail pod is now a dedicated training space. He says emphatically that he is committed to improving his deputies' training and fitness, despite ongoing obstacles with staffing and finances.
Asked for a final thought on evictions and his family's loss, Jamie told me, "We need to ask the question, 'What's the true cost of this?' whatever we're doing. We can do the wrong thing at the wrong time, with the right intentions. Where's the rush? The house is insured; it's not going anywhere. The officer becomes the victim, and lives lost are not replaceable."
SHERIFF MCGRAW'S TIPS FOR RISK REDUCTION ON HIGH-RISK EVICTIONS
Evaluate intelligence from neighbors, courts and patrol that would give insight into the eviction.
Criminal history checks on all residents.
Upon evaluation of intelligence and history, plan accordingly.
Simply standby for enough units to secure the scene.
Never assume that an eviction is a routine matter.
Training on de-escalation techniques.
Be aware of charges that could be filed in these types of cases.