NYPD: Officers can shoot vehicles to prevent ramming attacks
The department said deadly use of force to stop a mass casualty incident is legally justified
---
By Police1 Staff
NEW YORK — In the wake of multiple acts of terror involving vehicles like the Bastille Day attack in Nice, France that killed 86 and the Berlin Christmas Market attack that killed 12, the NYPD is instructing their officers to open fire on vehicles attempting to ram pedestrians. 
According to WABC, the department sent a memo OKing use of deadly force against vehicles in order to stop a mass casualty terror attack.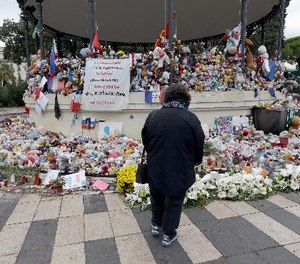 The department wanted to clear up a regulation that said officers cannot "discharge their firearms at or from a moving vehicle unless deadly physical force is being used against the member of service or another person," the New York Post reported. 
The department clarified that when use of force occurs, incidents will be investigated on a case-by-case basis to determine if the action was justified.