Photos: Texas deputy survives crash after being ejected, thrown 50 feet from cruiser
Deputy Caleb Boyer has undergone surgery for a broken femur and other injuries; doctors said he has a long road to recovery
---
By Sarah Roebuck
Police1 
LIVINGSTON, Texas — A Polk County deputy survived a crash in his patrol vehicle after he was ejected and thrown nearly 50 feet, according to PolkCountyToday.com.
The crash happened May 12 around 11:30 p.m. Deputy Caleb Boyer with the Polk County Sheriff's Office was responding to an urgent call when he came up behind a trailer that was being pulled by a pickup truck without lights on. To avoid hitting the trailer, Boyer cut right, causing his patrol unit to leave the pavement.
The patrol vehicle jumped a culvert, landed and rolled, ejecting Boyer about 50 feet from the vehicle before it landed upside down. Boyer landed in the grass. He was airlifted to Kingwood Hospital. 
According to KDFM, Boyer has undergone surgery for a broken femur, broken foot and other injuries. Doctors said he will survive, but he has a long road to recovery. The crash remains under investigation.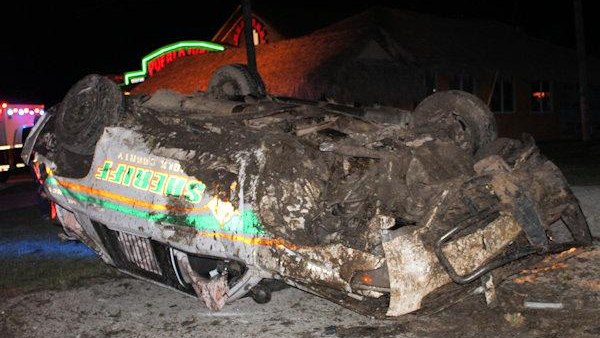 Doctors said the deputy will survive, but he has a long road to recovery. (PolkCountyToday.com)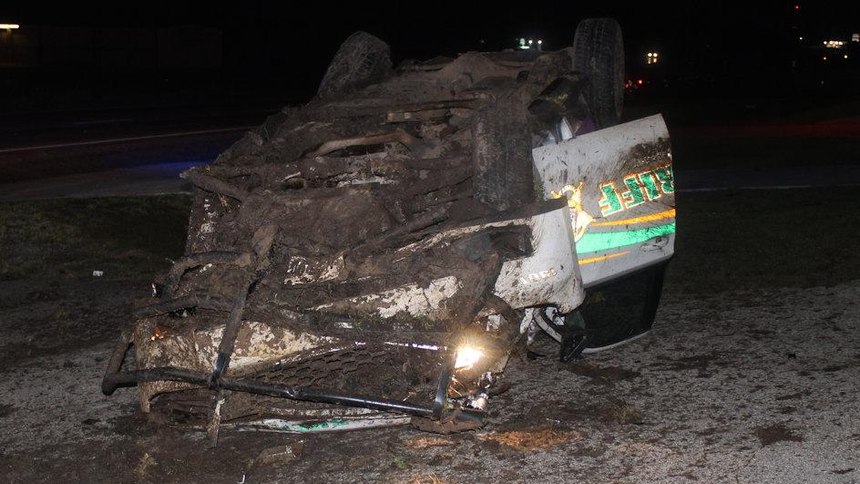 Doctors said the deputy will survive, but he has a long road to recovery. (PolkCountyToday.com)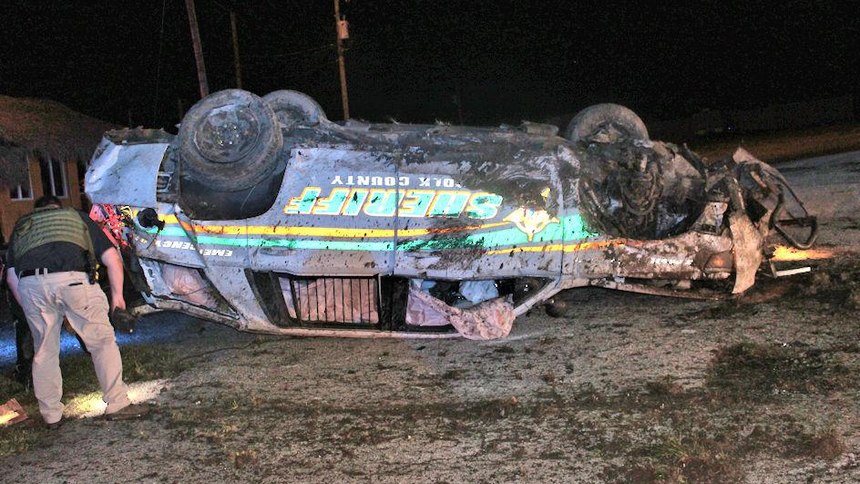 Doctors said the deputy will survive, but he has a long road to recovery. (PolkCountyToday.com)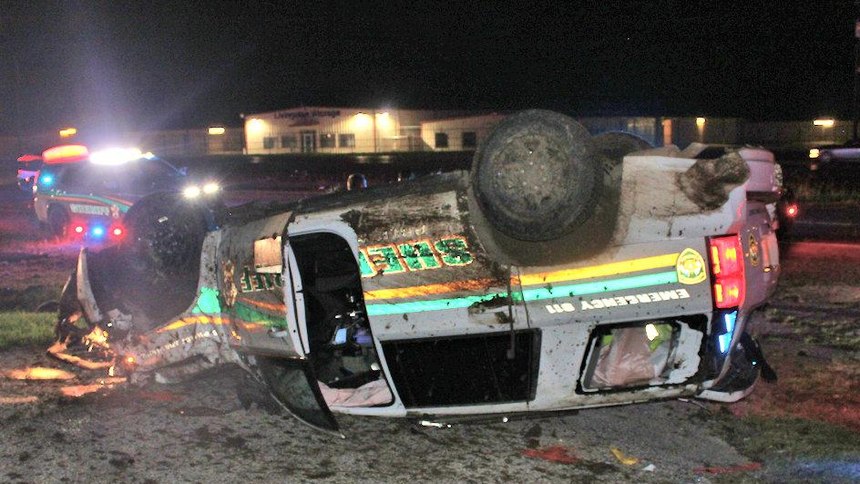 Doctors said the deputy will survive, but he has a long road to recovery. (PolkCountyToday.com)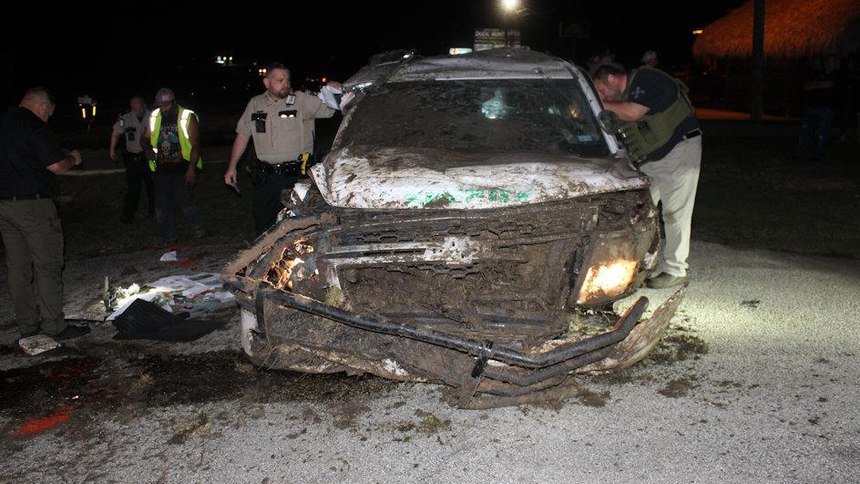 Doctors said the deputy will survive, but he has a long road to recovery. (PolkCountyToday.com)