Reducing risk on the road: How to keep officers safe during roadway operations
Lexipol's Gordon Graham and a panel of experts share the steps your agency can take to make the roads safer for cops
---
The routine nature of traffic stops and accident response obscures the truth – roadway operations are inherently dangerous for law enforcement officers. So far this year, 15 officers have died as a result of "struck by" incidents. And in a recent survey, more than 1 in 10 people said they have either struck or nearly struck a first responder stopped on or near the road.
Reducing the risk associated with law enforcement roadway operations starts with deepening our understanding of the problem and incorporating the latest technology and research. In this on-demand webinar, Lexipol's Gordon Graham and a panel of experts discuss how your agency can take steps to make the roads safer for officers.
Watch the webinar to learn about: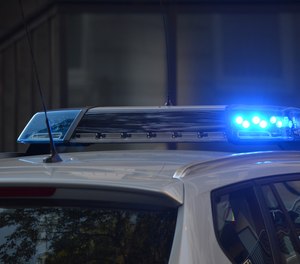 The importance of changing behavior and procedures to address the risks involved with roadway operations;
Highlights from a recent survey on distracted driving;
How traffic crash reporting, safety analysis and records can inform safety efforts;
Research on the effectiveness of vehicle warning lights.