NYPD cop killer: "I'm Putting Wings On Pigs Today"
In social media posts, Ismaaiyl Brinsley bragged about wanting to murder cops
---
By Police1 Staff
NEW YORK — ​The man who ambushed and murdered two New York Police Department officers today posted vile messages on his Instagram account threatening to kill cops just before the shooting.
Prior to the shooting of Officers Wenjin Liu and Rafael Ramos, Ismaaiyl Brinsley, a 28-year-old Baltimore man, posted a series of anti-police images and messages on his Instagram account with the username "dontrunup".
"I'm Putting Wings On Pigs Today. They Take 1 Of Ours...Let's Take 2 of Theirs," he wrote on a post featuring a photo of a silver Taurus handgun, which also featured the hashtags #ShootThePolice #RIPErivGarner #RIPMike Brown.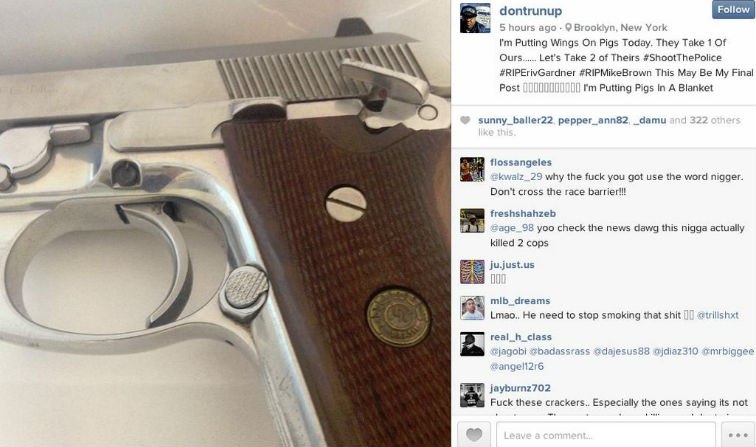 Before shooting Liu and Ramos, Brinsley reportedly shot his ex-girlfriend in the stomach, according to the New York Daily News. She underwent extensive surgery and is expected to survive.