Demystifying background investigations: What you can expect when applying for a law enforcement job
While each department may conduct the background investigation a bit differently, there are many commonalities that apply to all criminal justice agencies
---
By Charles Russo, Professor of Criminal Justice at American Military University
InPublicSafety.com
For five years, I served as the background investigator at a county sheriff's department. After that, I was hired by a municipal police department and was immediately assigned as their background investigator for the next three years before finally escaping the office to return to road patrol.
Frequently, job seekers would ask me the same questions time and time again and it became apparent to me that no one had really taken the time to explain the background investigation process to individuals applying for jobs in law enforcement and corrections. While each department may conduct the background investigation a bit differently, there are many commonalities that apply to all criminal justice agencies.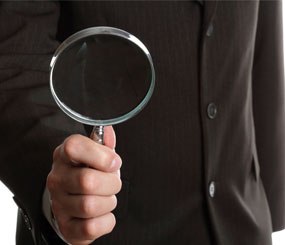 Step 1: The Application Process
First you must decide to submit an application for a sworn position with an agency. If your application is incomplete, you may receive a letter saying so, along with another application packet to complete. However, in some agencies, the application is logged as incomplete and you will never hear from that agency again.
Full Story: Demystifying the Background Investigation Process: What You Can Expect When Applying for a Law Enforcement Job