Man convicted of shooting Iowa deputy 7 times during robbery in 2021
As he was being led from the courtroom, the man looked at the deputy and his family and said that "it should of been worse than what it was"
---
Associated Press
CEDAR RAPIDS, Iowa — A Chicago man was convicted Tuesday of shooting and seriously wounding an Iowa sheriff's deputy during a robbery at a convenience store in 2021.
Stanley Donahue, 38, was convicted of several charges, including attempted murder, stemming from the shooting in Coggon, a town about 20 miles (32 kilometers) northeast of Cedar Rapids.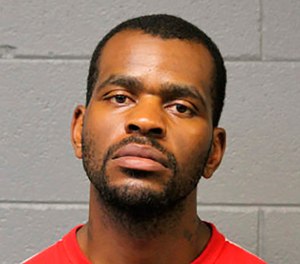 Prosecutors said Donahue robbed two employees at a Casey's store and confined them in a cooler before shooting Linn County deputy Will Halverson seven times on June 20, 2021.
Halverson was seriously injured but has returned to work. He testified during the trial that Donahue was the man who shot him.
As he was being led from the courtroom on Tuesday, Donahue looked at Halverson and his family and said "It should of been worse than what it was," followed by an expletive, The Cedar Rapids Gazette reported.
Donahue fled after the shooting and was later arrested after a more than 12-hour manhunt that ended when he was spotted by a television news crew.
During the trial County Attorney Nick Maybacks argued it was clear Donahue meant to kill Halverson.
Donahue's attorney argued DNA was inconclusive and did not rule out the possibility of other suspects.
Donahue faces up to 112 years in prison at sentencing. He was convicted of attempted murder, two counts of first-degree robbery, willful injury, attempt to elude, trafficking stolen weapons, disarming a peace officer, being a felon in possession of firearm and two counts of false imprisonment.
No sentencing date was set.