NY cops arrest man with 147 pounds of marijuana worth $500K
After being pulled over for failure to signal, the deputy approached and "immediately smelled an odor of marijuana"
---
By Matthew Nanci
The Times Herald
SULLIVAN COUNTY, NY — Sullivan County sheriff's deputies recovered nearly 150 pounds of marijuana valued at $500,000 between two stash spots and a Swan Lake man's pickup truck on Monday, according to a news release from Undersheriff Eric Chaboty.
About 1:45 p.m., a deputy pulled over a pickup truck on Hurd Road driven by Ibere V. Calvo, 58, of Swan Lake, for failing to signal, according to the news release. While approaching the vehicle, the deputy immediately smelled an odor of marijuana and later discovered Calvo to be in possession of 15 pounds of the drug, the news release says.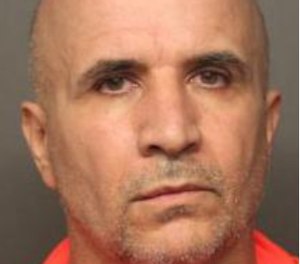 Deputies then worked with Town of Bethel Constables to identify locations on Hurd and Laymon roads that were connected to Calvo, where they found marijuana stashes of 92 and 40 pounds, police said.
Calvo was charged with two felony counts of first-degree criminal possession of marijuana and one felony count of second-degree criminal possession of marijuana.
He was arraigned before Town of Bethel Judge Kevin Rhyne and sent to the Sullivan County Jail in lieu of $35,000 bail.
McClatchy-Tribune News Service