Okla. wildlife officer kills wanted man who tried drowning him
Authorities had been seeking the suspect since April 15, and he allegedly held the game warden's head under water when the officer attempted to make an arrest
---
The Oklahoman
BUNCH, Okla. — The name of an Arkansas man shot and killed Sunday by a game warden he was allegedly trying to drown in Adair County has been released, the Oklahoma State Bureau of Investigation reported. Dead is Billy Joe Patrick, 29.
About 11:10 a.m. near Bunch, an Oklahoma game warden tried to arrest Patrick, who was fishing with two other people, for an Arkansas parole violation.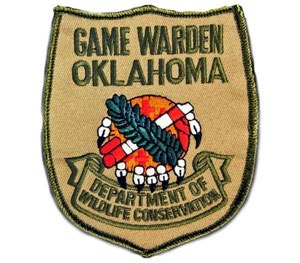 "As the officer attempted to take the man into custody, that man began to fight with the officer," the OSBI reported. "The men fell into a pond where the suspect tried to hold the officer's head under water. The officer fought his way above the water and shot the suspect."
Patrick died at the scene, authorities said. The officer was treated for minor injuries at a local hospital.
OSBI agents are investigating and will prepare a report for the Adair County district attorney's office.
"The OSBI will not release the name of the officer who killed the suspect unless he is arrested or charged with a crime," a bureau news release stated.
The state Wildlife Department also declined to release the game warden's name.
According to Arkansas Department of Correction records, Patrick was convicted and on parole for crimes including theft and forgery as far back as 2010.
Arkansas authorities had been seeking Patrick since April 15. He failed to show up for jail after violating parole by failing a drug test.
Copyright 2015 The Oklahoman
McClatchy-Tribune News Service