Police: SC burglar kills accomplice over stolen items
Burglar fatally shot his accomplice after the two men argued about how to split up the stolen goods
---
Associated Press
WEST COLUMBIA, S.C. — South Carolina authorities say a burglar fatally shot his accomplice after the two men argued about how to split up the stolen goods.
Police said in a news release that 46-year-old Wayne Jeffcoat was arrested Thursday and charged with murder.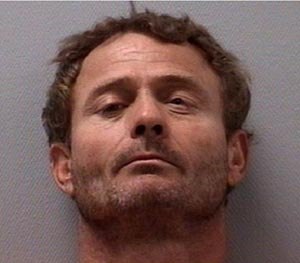 Investigators say Jeffcoat was arguing with 41-year-old Steven Boone about 1:30 a.m. Thursday when the suspect grabbed a gun stolen during burglaries the two men had committed and shot the victim in the chest.
The coroner's office says Boone bled to death after the bullet hit his heart.
Jeffcoat is in the Lexington County jail. It wasn't known if he had a lawyer.
Copyright 2014 The Associated Press