Dallas chief: Millennials partly to blame for officer shortage
The nation's ninth-largest city continues to struggle with hiring and retaining police officers
---
By Police1 Staff
DALLAS — The police chief of the nation's ninth-largest city blames the millennial generation as part of the reason why the agency is struggling to fill open positions.
KDFW reports that Dallas Chief Renee Hall met with city council members on Monday and told them some of the agency's plans to fill open positions. She also mentioned that millennials are partly to blame for the city's staff shortages.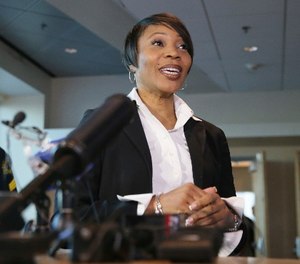 "We have nights, weekends and holidays — not attractive to millennials who want all days off and to be the chief in six months," Hall said. "We recognize that is a challenge."
Hall is looking at every possible solution to the shortages, including rewarding officers who recruit candidates and eliminating minor disqualifiers like minor drug use from someone's past. The other challenge the department faces, according to Hall, is starting pay that's lower than neighboring cities.
Hall needs to hire 250 officers in the fiscal year, a number she is struggling to hit. In January, Hall will roll out a program that will give officers four to six days off if they recruit someone who's hired and graduates from the academy. She also plans to recruit students at the Dallas Independent School District and hire them as public service officers until they reach 19-and-a-half years old.
In order to try and retain officers, Hall will launch a pilot program that allows officers who live in Dallas to take their patrol cars home.