Dallas police chief thanks public support for crime drop
Chief Eddie Garcia says the community's support for officers has contributed to the department's success
---
By Suzie Ziegler
DALLAS — Dallas Police Chief Eddie Garcia says crime prevention strategies are working, and it's in part thanks to community support, FOX 4 reported on Thursday. 
Crime is down 13% across the city in the first three months of 2022 compared to the same period last year, according to the report. Garcia says public support has boosted officer morale and contributed to the department's success.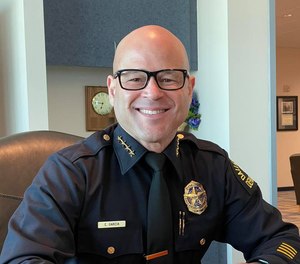 "There's not a single neighborhood in the city of Dallas that I have visited that has been impacted by violent crime that I have ever heard the words, 'We want to see less of you.' Not once have I heard that. Not once," Garcia said at a recent Dallas Regional Chamber meeting. 
The discussion was the first time that Dallas business owners, law enforcement officials and lawmakers had sat down together since 2020, according to FOX 4. 
Garcia added that he often hears requests for more police from communities of color. 
"It's our communities of color that are impacted by violent crime that often plead with me for more presence," Garcia said at the meeting, according to the report. "To me, I call that a precious gift because that support does not exist everywhere."