Minn. mayor moves to remove 'chief' from job titles
Mayor Emily Larson said the use of 'chief' can be 'offensive' and wants to give police and fire chiefs a different title
---
Peter Passi
Duluth News Tribune
DULUTH, Minn. — Some job titles for city staff will soon be changing, as Duluth seeks to remove the word "chief" from its leadership lexicon.
Mayor Emily Larson said the discussion about renaming jobs began internally at City Hall.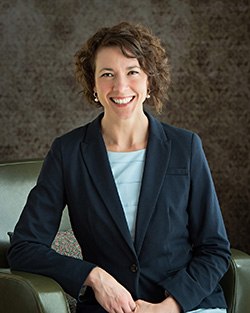 You know, names and language and what we use to call things really matters," she said.
Larson said she's not sure about exactly how or whether to change the titles of the city's police and fire chiefs.
"When you get to public safety, that language is very built into the framework of associations and peer-to-peer efforts and connections," she explained.
But Larson said Duluth Police Chief Mike Tusken and Fire Chief Shawn Krizaj are not opposed to the idea of title changes.
"So just finding the right language, our chiefs are interested in that and ready for that, but it is not something that we have really settled on at this point," she said.
When asked to explain the misgivings people have regarding the use of the term "chief," Larson responded: "It is language that is offensive to people who are indigenous and actually offensive to a lot of people, especially when there is other language available."
Alicia Kozlowski, a community relations officer for the city who is also a member of the Fond du Lac Band of Lake Superior Chippewa, said, "Oftentimes the word 'chief' is used as, I would say, a racial epithet, and it turns into a microaggression."
Even though outside criticism has not been directed at the city for its use of the term "chief" in job titles, Kozlowski defended the idea of making a proactive change.
"We have the opportunity to do better and be better before we are asked," she said. "It is a language change to more accurately reflect the city that we are and the city we are becoming. We are dropping the name 'chief' with intention and with purpose so that we have more inclusive leadership and less language that is rooted in hurt and offensive and intentional marginalization."
McClatchy-Tribune News Service