SC town strips mayor of powers, rehires lesbian chief he fired
Town residents have rallied in support of Crystal Moore since her abrupt firing by Mayor Earl Bullard earlier this year
---
By Police1 Staff
LATTA, S.C. — A town has stripped a mayor of his powers and reinstated a police chief following her firing in April.
The Morning News Online reports Latta residents passed a referendum Tuesday that changes the town's governing structure from "mayor-strong" to "council-strong," enabling the town's council to rehire fired Police Chief Crystal Moore.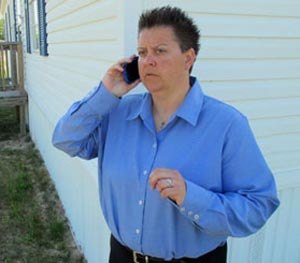 Town residents have rallied in support of Moore since her abrupt firing by Mayor Earl Bullard earlier this year.
According to the Los Angeles Times, Bullard cited a list of reprimands, including questioning authority and failing to maintain order at a council meeting, as the reason behind the firing of the 23-year police veteran.
Moore and many residents would later come to believe the true reasoning behind the chief's firing was because she is a lesbian.
Bullard was caught on tape condemning homosexuals in a recorded phone call with Latta Councilman Jarett Taylor, saying, ""I would much rather have — and I will say this to anybody's face — somebody who drank and drank too much taking care of my child than I had somebody whose lifestyle is questionable around children. Because that ain't the damned way it's supposed to be."
"This is our town. We got our town back. We got our chief back," resident Tammy Taylor told the Morning News Online.