Slain Texas chief remembered for service at funeral
Hundreds of mourners turned out Tuesday in San Antonio to honor Elmendorf police Chief Michael Pimentel
---
Associated Press
SAN ANTONIO — A slain South Texas police chief has been remembered for his dedication to duty and his love of motorcycles and horses.
Hundreds of mourners turned out Tuesday in San Antonio to honor Elmendorf police Chief Michael Pimentel.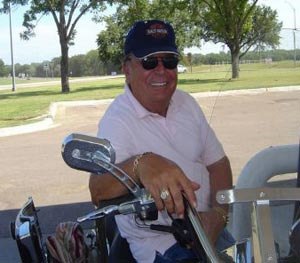 He was fatally shot Aug. 23 during a traffic stop while trying to serve a misdemeanor warrant for graffiti. Officers arrested Joshua Manuel Lopez on a capital murder charge.
Relatives placed yellow roses in Pimentel's U.S. flag-draped casket. The Vietnam veteran was remembered for service to his country and for his more than 40 years in law enforcement.
Pimentel headed the Brownsville Independent School District's Police and Security Services Department from its inception in late 1993 until 2004 when he left to become police chief for the San Antonio ISD.
Elmendorf is a town of about 1,500, located 25 miles southeast of San Antonio.
Copyright 2014 Associated Press