Photo of the Week: Ice breaker
A Texas police officer finds a "cool" way to forge positive community relationships
---
This week's photo comes from Sgt. Roger Cole of the Ennis Police Department in Texas. 
In the photo, Officer Zach Jones finds a unique way to engage with local children: a "Hamster Wheel" shaved ice machine. Kids run on the wheel which turns a shaft that shaves the ice.
Cole says he once saw the contraption at a carnival and thought it would be a great way to interact with the community.
"The kids love the whole interaction of working the conveyor belt, pulling levers and a train horn pulley, all leading up to a high five with a police officer and a snow cone!" said Cole, who also works as his department's public relations officer. "My goal with purchasing the wheel was to offer a unique way for our officers to interact with children in the community and to help build strong relationships."
Cole says the department has used the Hamster Wheel at many other community events and has received great feedback.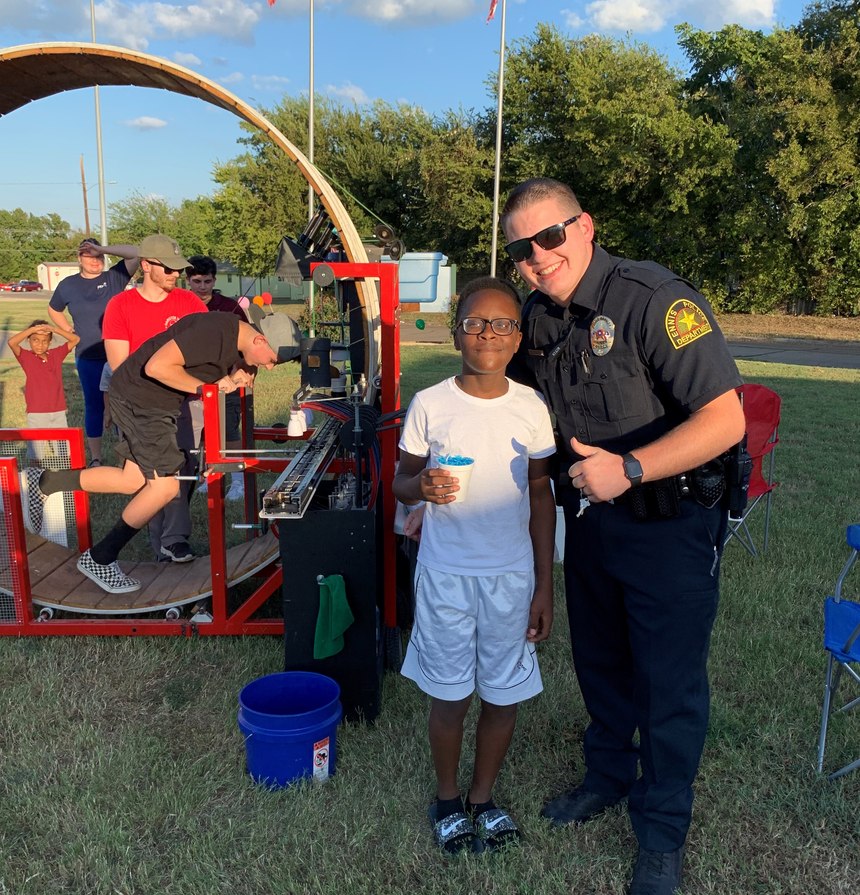 Calling all police photographers! Police1 needs pictures of you in action or training. Submit a photo – it could be selected as our Photo of the Week. Be sure to include your name, department information and some background information on the photo.