Va. cop killer granted parole
A man convicted in the killing of a police officer in 1979 has been granted parole
---
By Police1 Staff
RICHMOND, Va. — A man convicted in the killing of a police officer in 1979 has been granted parole.
According to AP, a parole board voted April 10 to grant parole to Vincent Lamont Martin, 64. Martin was sentenced to life in prison over 40 years ago in the killing of Patrolman Michael P. Connors, who was 23 at the time of his death. Conners was shot four times in the head during a stop.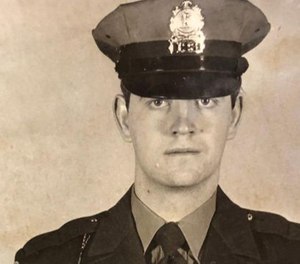 Board chair Adrianne L. Bennett said conflicting testimony in the case by Martin's co-defendants, the lighter sentences his co-defendants received, and Martin's good behavior in prison contributed to the 4-0 vote.
"This has been an extremely difficult decision for the Parole Board due to the nature of the crime and the understandable victim impact and objection," Bennett told the Richmond-Times Dispatch. "The Parole Board's decision to grant parole is not intended to diminish the life or service of Officer Connors. Our deepest sympathy is extended to the family of Officer Connors."
The police union and the Richmond PD's chief are among those calling for a reversal of the decision, which doesn't appear likely to happen.
"Vincent Martin was convicted and sentenced to death by a jury of his peers for the execution of Police Officer Michael Connors, an officer who had simply made a traffic stop and was ambushed on his approach to the vehicle," Richmond Police Chief William Smith said in a statement. "I am personally dismayed by the actions of the Virginia Parole Board and I know that all Richmond police officers, past and present, expect that their lives and sacrifices would carry more weight and value in society than to allow this person's release.
"I am further concerned that the investigation was conducted by the Parole Board's chair, an investigation that did not include the department nor the evidence of the crime. I would hope that an immediate review of this entire proceeding be conducted by an impartial body and afterwards his release can be weighed given all evidence and testimony of family, officers and investigators."