Texas A&M evacuates campus after bomb threat
The evacuation order was posted on the university's website Friday as a "Code Maroon" warning
---
COLLEGE STATION, Texas — Texas A&M University officials say they have received a campus-wide bomb threat and are evacuating all students, faculty and staff.
The evacuation order was posted on the university's website Friday as a "Code Maroon" warning. The school says all classes were canceled.
The warning says the evacuation is effective immediately and in effect until further notice.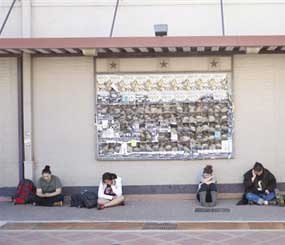 Copyright 2012 Associated Press